The program's objective is "training and dissemination of information that allows citizens to incorporate and improve knowledge about the efficient use of energy, the benefits of the circular economy and access to financial products and services", highlighted the official text.
To this end, Economía will enter into the agreements necessary for compliance with the program with municipalities of all the provinces, while the Secretariats of Energy, Commerce and Knowledge Economy will be the application and interpretation authorities of this initiative, as provided.
The initiative will three components: community training in the efficient use of energy, training of trainers in tools and benefits of the circular economy in local areas and community training for the development of financial inclusion.
In the area of ​​knowledge about energy saving, the training will be community-based and will focus on the dissemination of information that is useful for consideration in the selection of consumer preferences.
For its part, the training aimed at trainers of the circular economy will be oriented, from the knowledge economy, to the incorporation and improvement of information in favor of the citizenry on this model.
Likewise, training in the development of financial inclusion seeks to optimize the preparation of the population in order to promote access to financial products and services from a social, federal and gender perspectiveaccording to the Resolution.
The latter is especially relevant if one takes into account that Argentina It is the country in the region with the lowest level of bank access, measured as the volume of loans and bank deposits to the private sector in relation to its Gross Domestic Product (GDP).
The Ministry considered that it is convenient to "offer and disseminate solutions that, through training and from the knowledge economy, tend to facilitate the transition towards a model of production and consumption that stimulates economic growth and employment, with greater efficiency and less commitment to the environment.
Source: Ambito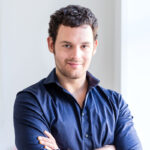 David William is a talented author who has made a name for himself in the world of writing. He is a professional author who writes on a wide range of topics, from general interest to opinion news. David is currently working as a writer at 24 hours worlds where he brings his unique perspective and in-depth research to his articles, making them both informative and engaging.