Biofuel is considered environmentally friendly. Also King Charles III. has had his classic car converted – and is even doing something to combat food waste. However, experts are outraged.
A bit of extravagance has always been considered good manners among monarchs. Just think of Neuschwanstein Castle, the fairytale castle of Ludwig II, or the decadence of the Sun King Louis XIV. In the meantime, the royals may appear less gilded and ostentatious, but the British king also has his very special "treasures", the normal ones let people marvel. Charles III drives a vintage Aston Martin DB6 that runs on a rather unusual fuel – white wine and whey. At least partially.
Cars with combustion engines are considered environmental pigs that are fueling the climate crisis. According to the Federal Statistical Office, by 2020 road traffic will account for 29 percent of all CO2 -Emissions of the EU have been responsible. If you want to protect the environment, you convert. Also King Charles III. made his classic car fit for the future. Since then, the Aston Martin has been able to run on a fuel mixture consisting of 85 percent bioethanol and 15 percent unleaded petrol. In the case of the "King's Coach", "excess British white wine and whey from cheese production" are used, the monarch proudly said in a BBC interview.
King Charles' car runs on biofuel

However, the king was not necessarily celebrated for his food rescue initiative. Instead, some experts were even outraged after the conversion was announced. Greg Archer, director of T&E, a European campaign group for sustainable transport, even described the approach to The Guardian as a "curious solution" that "should not be confused with a serious solution to decarbonise vehicles". In a nutshell, decarbonization is a shift from fossil fuels to carbon-free and renewable energy, which reduces greenhouse gas emissions.
According to Archer, biofuels are not a solution for the masses. Would you put them in a larger. When used on scale, they do more harm than good, he said, "as they drive deforestation and land-use change, which exacerbates the climate crisis."
Charles' special conversion "not scalable"

According to the Federal Office for Agriculture and Food, more than 3.9 million tons of biofuel were produced in Germany in 2021. Biodiesel accounted for the largest share (61 percent), followed by bioethanol (22 percent) and hydrogenated vegetable oils (14 percent). The average greenhouse gas savings of these biofuels compared to fossil fuels were 84 percent. Palm oil, rapeseed and corn were the main raw materials used for biofuels (a good 70 percent), waste and residues accounted for almost 48 percent. Almost half of the raw materials come from Europe and 39 percent from Asia.
That the special conversion of Charles III. will become a template for more environmentally friendly car conversions among the general public is therefore unlikely. Basically, this "specific model is not scalable," said alternative fuels and sustainability consultant Chris Malins in an interview with The Guardian.
Source: , , ,
Source: Stern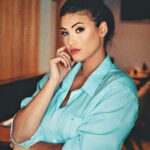 I am an author and journalist who has worked in the entertainment industry for over a decade. I currently work as a news editor at a major news website, and my focus is on covering the latest trends in entertainment. I also write occasional pieces for other outlets, and have authored two books about the entertainment industry.