The Minister of Justice, Flávio Dino, then authorized the deployment of agents of the National Public Security Force, a special police force sent to different states in case of threats against law and order. That did not stop the protesters from traveling 8 kilometers from their camp to the Plaza de los Tres poderes.
Minutes before the invasion, a person in charge of security in Brasilia sent a message to the governor of the Federal District, Ibaneis Rocha, stating: "The demonstrators are escorted by the police and the weather is calm. It is a totally peaceful demonstration."
In its editorial yesterday, the influential newspaper O Estado de São Paulo highlighted "the surprising ease with which the vandals who did not accept the defeat of Jair Bolsonaro invaded the places of power in Brasilia, in the worst attack against Brazilian democracy since the end of the military dictatorship (1964-1985)".
Long before the arrival of the buses, numerous posts on social networks alluded to the concentration in Brasilia.
"All expenses paid. Water, breakfast, lunch and dinner. And they will camp in Planalto", the presidential palace, indicated a message in a group of supporters of Bolsonaro on Telegram.
Doubts also hang over the intelligence services. The attitude of some police officers was also questioned, through videos showing officers filming the invasion with their phones instead of intervening.
On TV Globo, the prestigious journalist Miriam Leitão denounced yesterday the "bolsonarization of the police forces in Brasilia". She particularly accused the fired Federal District Security Secretary, Anderson Torres, Bolsonaro's former Justice Minister, who was in the United States on Sunday, like the former president.
Torres was fired on Sunday by Governor Ibaneis Rocha, who in turn was suspended from his duties for 90 days by an STF judge.
AFP Agency
Source: Ambito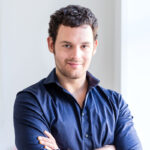 David William is a talented author who has made a name for himself in the world of writing. He is a professional author who writes on a wide range of topics, from general interest to opinion news. David is currently working as a writer at 24 hours worlds where he brings his unique perspective and in-depth research to his articles, making them both informative and engaging.