The "godfather" of the mafia was on the list of the most wanted criminals in the world as the leader of the powerful criminal organization Cosa Nostra, specializing in drug trafficking, prostitution, extortion and money laundering.
The face of the mafia leader is almost unknown and is based on reconstructions made through computers.
Messina Denaro, 60, known for his extreme evil, boasted that he could "fill a cemetery" with his victims, including a teenager, the son of a repentant mobster, whom he ordered dissolved in acid.
The "capo of capos", as he was called, replaced Salvatore "The Beast" Riina, captured in 1993 and died in November 2017. The leader of the Sicilian mafia is also suspected of ordering the 1993 attacks in Rome, Milan and Florence, which killed ten people just months after Cosa Nostra assassinated anti-mafia judges Giovanni Falcone and Paolo Borsellino in similar attacks.
The arrest sparked numerous reactions from the Italian political class, including Prime Minister Giorgia Meloni. "A great victory for the State, which shows that we must not surrender to the mafia," she wrote.
Born in April 1962 near Trapani, Sicily, he was sentenced in the 1990s in absentia to life imprisonment for several murders.
operational
His arrest was possible thanks to an impressive operation in which hundreds of specialized police and carabineros participated and which ended with applause, according to images released by the local press.
The "capo" of Cosa Nostra managed to spend decades hiding on an island like Sicily because he did not use cell phones or electronic communications.
I used to use easily concealable bits of paper, which were passed to each other in a handshake, and which can be swallowed down without difficulty, the so-called "pizzini".
The last godfather of Cosa Nostra, who was a ruthless and invisible kingpin, led a multi-billion dollar organization thanks to its ramifications in various sectors.
Matteo Messina Denaro was detained in a private clinic, where he had been going for a year to receive chemotherapy treatment against cancer, according to Sicilian press sources.
"With his arrest, the mafia has not fallen, which today is a rich and bloody organization, which distributes money to its people and replaces the State, with accomplices in politics and among businessmen," Lirio Abbate, one of Italian journalists who are experts on the subject.
Since the 2000s, the Italian Police have multiplied the arrests and confiscations of mafia assets, a strategy that has borne fruit in breaking the support network they have traditionally relied on.
Source: Ambito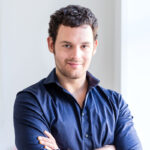 David William is a talented author who has made a name for himself in the world of writing. He is a professional author who writes on a wide range of topics, from general interest to opinion news. David is currently working as a writer at 24 hours worlds where he brings his unique perspective and in-depth research to his articles, making them both informative and engaging.