Argentine bonds in dollars stop their bearish streak of three consecutive days and bounce in NY this Tuesday, October 31, so The country risk fell moderately, still above 2,550 points. It happens after the presidential elections and ahead of the runoff, which in less than three weeks will define the immediate future of the country.
The external context played against him prior to the start of the two-day monetary policy meeting of the Federal Open Market Committee (FOMC) of the US Federal Reserve (Fed).
In this framework, sovereign securities operated with a majority of increases in the US, led by the Global 2046 (+0.4%); the Bonar 2041 (+0.4%); and Global 2035 (+0.3%).
In the Buenos Aires stock market, however, the majority of dollar securities were operating in negative territory: the declines were led by the Global 2041 (-7.7%); Bonar 2035 (-2.5%); and Bonar 2029 (-2%).
For its part,The country risk fell 0.2% to 2,578 basis points.
Sovereign bonds register a significant monthly drop, with a negative yield on average of 15% in dollars. This "is partly explained by the electoral uncertainty still in force in Argentina, which will not have definitions until the runoff between Sergio Massa and Javier Milei on November 19," said Maximiliano Donzelli, Head of Research at IOL investonline.
Bonds in pesos: dollar linked and CER
For their part, peso bonds record the majority of increases in the last round of the month. The CER titles operate differently, while the linked dollar bonds climb up to 1.2%.
Throughout the month, CER bonds had an average yield of 20% in pesos, with a little variation depending on the year of maturity. "They have recovered after the good result of the ruling party in the general elections has removed the fear of dollarization of the economy, which could have a negative impact on these instruments," explained Donzelli.
S&P Merval
After a bullish start, the Buenos Aires stock market deepened its fall, within the framework of a complex close in October.
The S&P Merval index fell 2%, to 579,631 units, and cuts its monthly rise in pesos to 2.7%, after collapsing almost 30% since the first electoral round on October 22.
The abrupt changes in trends are hand in hand with the surprising electoral result in which the ruling party Sergio Massa unexpectedly defeated the liberal Javier Milei, candidates who will face each other in the November 19 runoff.
Source: Ambito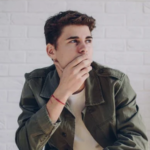 I am a 24-year-old writer and journalist who has been working in the news industry for the past two years. I write primarily about market news, so if you're looking for insights into what's going on in the stock market or economic indicators, you've come to the right place. I also dabble in writing articles on lifestyle trends and pop culture news.