After months in prison, basketball star Brittney Griner is freed in a sensational prisoner swap. Another American remains in Russian custody.
Despite the high tensions in the wake of the Ukraine war, Washington and Moscow have agreed on a sensational prisoner swap. The US basketball player Brittney Griner, who was sentenced to nine years in prison in Russia, and the Russian arms dealer Viktor But, who was imprisoned in the USA, have been released and are on their way to their home countries.
The White House and the Kremlin announced this yesterday. The exchange took place at Abu Dhabi Airport in the United Arab Emirates.
In August, a Russian court sentenced Griner to nine years in a camp for drug possession in a trial heavily criticized by the United States. Most recently, she was transferred to a women's prison in the Russian republic of Mordovia in the greater Volga region. From the beginning there was hope that the 32-year-old could be released if prisoners were exchanged. Russia and the United States had already exchanged prisoners in April, although the relationship between the countries had worsened again because of the Russian war of aggression in Ukraine.
Biden talks to Griner
"I just spoke to Brittney Griner," announced US President Joe Biden yesterday morning (local time). "She's safe. She's on a plane. She's on her way home." However, the fact remains that Griner lost months of her life and was also traumatized: "She deserves space, privacy and time with her loved ones to recover and heal from her time unjustly imprisoned ." Biden also thanked the United Arab Emirates for their help. Griner's wife, Cherelle Griner, thanked Biden and the entire government for their efforts.
In return, Russia received the former Soviet officer Viktor But. It was said in Moscow that he was on his way to Russia on a plane. He is said to have illegally equipped criminal regimes and rebels in numerous countries with weapons. The Russian, notorious as the "dealer of death," was sentenced to 25 years in prison in the United States in 2012 – the main charge being that he wanted to sell rebels surface-to-air missiles that could be used to shoot down American planes. He was previously considered one of the most wanted arms dealers in the world.
Bout's arrival in Russia is expected shortly, Russian human rights commissioner Tatyana Moskalkova said on Thursday, according to the Interfax news agency. President Vladimir Putin personally campaigned for But's release, the 67-year-old explained the importance of the arms dealer.
Meanwhile, Saudi Arabia's Crown Prince Mohammed bin Salman also boasted that he helped the deal. The US remained cautious about Riyadh. Thanks are given to a number of countries, including Saudi Arabia, for raising the Griners case with the Kremlin, Presidential spokeswoman Karine Jean-Pierre said.
Nine years for vape cartridges and hash oil
Athlete Griner was arrested at Moscow's Sheremetyevo Airport. According to the Russian judiciary, she had so-called vape cartridges and hash oil with her when she checked her luggage. It is said to have been 0.5 grams. This was ruled as illegal drug possession and attempted smuggling. The court saw no mitigating circumstances. Griner had pleaded guilty. Washington had accused Moscow of a politically motivated process from the start – above all because of the high sentence.
Griner has played for the top Russian club UMMC Yekaterinburg in the Urals since 2015 and won the Euroleague four times with them. In the American women's professional league WNBA she won the championship with the Phoenix Mercury in 2014, with the US national team she won two gold medals at the world championships in addition to two Olympic victories. "She represents the best of America – across the board," Biden said.
According to The New York Times, while in captivity, Griner had become increasingly concerned that he might not be released. Accordingly, she was only allowed to spend an hour in a small courtyard once a day and was otherwise locked in a small cell with two other inmates. There the 2.06 meter tall woman slept on a bed extended for her.
The diplomatic success on Thursday was long in the balance under the impression of tough sanctions by the USA against Russia because of the Ukraine invasion. In fact, a few months ago, US media, citing US government officials, reported that Putin did not want to discuss Griner's release for But and apparently had no interest in an agreement. In the past few weeks, there has been movement in the negotiations – with a result that could mean success and good press in Russia for Putin, too, given the military problems in Ukraine.
Hustle and bustle about more prisoners
With Griner's release, attention is also turning to another unsolved case: American Paul Whelan, who was arrested in Russia in 2018 and convicted of alleged espionage. The US government is under pressure to justify itself after the prisoner swap.
"We have a message for Paul Whelan. It's a message that we sent to him recently and again today. Keep the faith, we're coming for you," US State Department spokesman Ned Price told the television network yesterday CNN. "It wasn't that we had to choose between Brittney Griner and Paul Whelan," Price said. Rather, it was about releasing one prisoner rather than no prisoner. The Russians blocked US proposals to release Whelan.
"We have never forgotten Brittney. We have not forgotten Paul Whelan, who has been unjustly imprisoned in Russia for years," said US President Biden. Unfortunately, Moscow is treating the Whelan case differently than the Griners "for completely illegitimate reasons." "We will continue to negotiate Paul's release with the best of intentions," Biden said. Several US officials, including Secretary of State Antony Blinken, defended the deal: It had become clear that either only Griner could be freed – or nobody. Russia does not want to release Whelan at the moment.
Source: Stern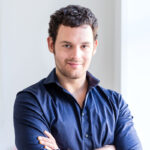 David William is a talented author who has made a name for himself in the world of writing. He is a professional author who writes on a wide range of topics, from general interest to opinion news. David is currently working as a writer at 24 hours worlds where he brings his unique perspective and in-depth research to his articles, making them both informative and engaging.