Turkey appears to be expanding its military presence in Iraq. Observers fear that the smoldering conflict will worsen.
The Turkish military has been taking action against militant Kurds in Iraq for decades and has long been active beyond Turkey's borders. Most recently, Turkey pushed further into the neighboring country. "When Turkey first came to the area, they set up small portable tents, but in the spring they erected outposts of brick and cement," Abdulrahman Hussein Rashid, mayor of Sararo village, was quoted as saying in a Reuters report. The place is now deserted after bombardments, Turkey has three military outposts here. "They have drones and cameras working 24/7. They know everything that's going on," Rashid told Reuters in December.
According to the report, several analysts are now warning that Turkey's advances in Iraq could lead to further destabilization in the region. Kurdish officials believe that attacks on Iraq's new military bases could aggravate the situation and that Iraq will step up military action against groups believed to be responsible for unrest in the country. According to fears, Turkey's increasing activities could also result in expanded military measures by Iran. Tehran has already fired rockets at Kurdish bases, Reuters reports. Iranian Kurds were also killed in the process; those are a thorn in the side of the Iranian government. She accuses them of taking part in the women's protests.
Increasing military activities by Turkey: dozens of dead civilians in Iraq

In addition, the analysts cited believe there is an increased risk of escalation between Turkish groups and groups of the banned Kurdish Workers' Party PKK. According to a report by the Washington Institute think tank, attacks on Turkish military bases have actually increased in the past year. Kurdish officials report that Turkey has built dozens of new military bases in Iraq in recent years. "Year after year, after the escalation of fighting between the Turkish armed forces and the PKK, the number of outposts has increased," Reuters quoted former Secretary General of the Kurdish Peshmerga Forces, Jabar Manda. According to his estimates, the number is currently 87.
However, when asked by Reuters, the Turkish Defense Ministry said the operations in Iraq were in line with Article 51 of the UN Charter, which gives member states the right to self-defense in the event of an attack. The "fight against terrorism" in northern Iraq is taking place in coordination and close cooperation with the Iraqi authorities.
In any case, the presence of Turkish military units in Iraq has lasted since the 1990s and has increased significantly since then. Among other things, they even maintain a base in Bashiqa – 80 kilometers from the Turkish border. Turkey claims to have trained and equipped Iraqi forces in the fight against the Islamic State. And efforts were made to avoid civilian casualties. However, a report released in August by a coalition of non-governmental organizations (NGOs), End Cross-Border Bombing, found that at least 98 civilians were killed between 2015 and 2021. The International Crisis Group made similar statements and spoke of 1,180 killed PKK fighters between 2015 and 2023.
military investments
The big rearmament – ​​these countries are planning to strengthen their military because of the Ukraine war
Source:
Source: Stern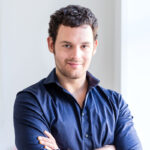 David William is a talented author who has made a name for himself in the world of writing. He is a professional author who writes on a wide range of topics, from general interest to opinion news. David is currently working as a writer at 24 hours worlds where he brings his unique perspective and in-depth research to his articles, making them both informative and engaging.