In the US state of Ohio, Donald Trump is presenting himself as a campaigner – in a place that was badly hit by a train accident and subsequent chemical fire. Not only Trump criticized US President Joe Biden there.
Former US President Donald Trump used his visit to a location in Ohio state affected by an environmental disaster for an election campaign appearance. Flanked by local politicians and his son, Donald Trump Jr., Trump appeared at a fire station in East Palestine on Wednesday (local time). In early February, highly toxic chemicals leaked from a derailed freight train in the small town on the border with neighboring Pennsylvania.
Trump took the opportunity to sharply criticize the crisis management of his successor Joe Biden. "What this community needs now is not excuses, but answers and results," Trump said.
Flared chemicals from train cars

On February 3, 38 cars of a 150-car train derailed, some of which caught fire. Large quantities of sometimes highly toxic chemicals such as carcinogenic vinyl chloride were released into the environment. The wagon wrecks burned for days. To prevent an explosion, the authorities released the chemicals in a controlled manner and burned them off. A huge cloud of smoke hung over the place. The houses in the area were temporarily evacuated.
After the accident, residents complained not only about the penetrating smell but also about health problems – including headaches, irritated eyes and a skin rash. According to initial findings, the cause of the accident was an overheated wheel bearing in one of the wagons, according to the US traffic safety agency. The US Environmental Protection Agency (EPA) blamed the Norfolk Southern railway company for the accident and ordered the company to pay in full for the clean-up work. Air and drinking water are harmless.
Disaster in Ohio leads to criticism

After the accident, criticism of President Joe Biden's government's crisis management was raised. One reason for the displeasure was the civil protection agency Fema, which rejected an application by the governor of Ohio for the distribution of aid funds. Transport Minister Pete Buttigieg was also criticized for not being at the scene of the accident more than two weeks after the accident. Buttigieg said he wanted to give investigators enough time to conduct an independent investigation of the accident. He announced that he would like to travel to East Palestine on Thursday.
Presidential Elections 2024
Donald Trump wants to go back to the White House – these Republicans could be dangerous for him
The small town's mayor, Trent Conaway, called President Biden's Ukraine trip a slap in the face. "He doesn't care about us," Conaway told Fox News. Biden is "giving millions of dollars to the people over there, not us, I'm angry." The White House announced on Tuesday that Biden was briefed on the situation in East Palestine during his stay in Poland.
Donald Trump sharply attacks Joe Biden

Trump took the opportunity to sharply attack his successor. He hopes Biden will have some money left after his trip to Ukraine when he comes to East Palestine, Trump said. Trump claimed that the government only paid attention to the small town when he announced that he wanted to travel to the scene of the accident.
Ohio is an important state for the former president, who wants to run again in the next election. The US Senate candidate he supported, JD Vance, won the midterm elections in November. However, the Republican Party had to fight harder for victory than originally expected.
In the manner of a president, Trump presented himself as a benefactor during his visit. He had had thousands of bottles of drinking water delivered to East Palestine, he announced from the lectern at the local fire station, wearing his distinctive red baseball cap on which his campaign slogan "Make America Great Again" was written in large white letters. But people should make sure they get one of the bottles with his name on it, "Trump water," he said. That's better.
Source: Stern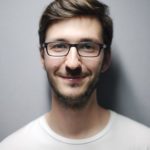 I have been working in the news industry for over 6 years, first as a reporter and now as an editor. I have covered politics extensively, and my work has appeared in major newspapers and online news outlets around the world. In addition to my writing, I also contribute regularly to 24 Hours World.