War has been raging in Ukraine for twelve months. It took eleven months for the West not only to pledge billions of euros, but also dozens of battle tanks. A look back at Germany's tough road of support.
End of January 2022. Defense Minister Christine Lambrecht announces that she will send 5000 helmets to Ukraine. This is "equipment that is needed," tweeted the Department of Defense. Poland's Prime Minister Mateusz Morawiecki, on the other hand, calls the delivery a "joke," while the Ukrainian ambassador Andriy Melnyk uses diplomatic language (in hindsight, which is unusual) and calls the action a "purely symbolic gesture." His country expects "a 180-degree about-face from the federal government, a true paradigm shift." It will still be some time before Kiev gets this paradigm shift, this "turning point in time".
Russia had previously massed thousands upon thousands of soldiers on the Ukrainian border and Kiev urgently asked its allies for defensive weapons and anti-aircraft systems. The signs are pointing to an invasion, and there's still talk of the "Ukraine conflict." Apparently nobody really wants to believe in a war.
It all started back then with 5000 helmets. A year later, it's about far deadlier deliveries – tanks, rocket launchers and fighter jets. A Chronicle of German Arms Deliveries.
HIMARS, Leopard 2 and Co.
Which country supplies which weapons to Ukraine?
Before the outbreak of war: an old rule

The fact that Germany would ever have more than helmets to offer was in many respects a taboo, or at least a breach of tradition. Critics demanded that the Federal Republic must remain true to its decades-long line and should not supply weapons to crisis zones, let alone war zones. It is based on a cabinet declaration first written in 1971. It states that weapons may only be delivered to alliance partners (NATO states, EU members and a few other countries). Exceptions should explicitly not be made for states "that are involved in armed conflicts or where there is a risk of such conflicts," says the basic text.
If you do make them, the exception, you speak of "lethal and non-lethal military support services". The key word here is the upgrading initiative. According to the Federal Ministry of Defense, the aim is to "enable local partners to take care of their own and regional security." The state spent two billion euros on this "help for self-help" in 2022; In 2023 it should even be 200 million euros more. Most of it goes to Ukraine.
End of February 2022: the turning point

The news of the start of the Russian invasion in the early morning hours of February 24, 2022 sent a shock wave around the (Western) world. Up until Day X, hardly anyone believed that Moscow would do anything more than bare its teeth. The attack didn't really come as a surprise. For months, US intelligence reports had been predicting a Russian invasion with increasing precision in new reports.
And how does Berlin react? The amazing answer: not at all. At least not with guns. The federal government finds plenty of words. There is talk of a "nightmare" and a "day of shame" – just less of concrete help. Only two days later does Germany follow suit. 1,000 anti-tank weapons and 500 Stinger missiles are to be sent to Ukraine as quickly as possible. It is "our duty to support Ukraine to the best of our ability," said Chancellor Olaf Scholz, explaining the move. The old guidelines no longer apply now that Putin is shattering the European security order. Less than 24 hours later, the chancellor gave a historic speech to the Bundestag in which he announced that he wanted to massively increase the defense budget. A Bundeswehr that can defend itself is to be created – at a price of 100 billion euros. The turning point is here.
March 2022: all weapons begin

In the weeks that followed, nothing happened in terms of arms deliveries for a long time, but from the Ukrainian point of view very little. While Kiev asks for heavy weapons such as main battle tanks and infantry fighting vehicles, artillery systems, self-propelled howitzers, combat aircraft and helicopters, Germany sends 2,700 DDR rockets and 2,000 rocket-propelled grenades. Berlin does not make public what is otherwise sent to the East. Only heavy weapons, they assure you at every opportunity, are definitely not among them.
Then the Ukrainians succeed in something that they will often succeed in: they not only surprise their allies, but above all their opponents. They hold their capital – the invaders are struggling to lay siege to Kiev and are soon forced to withdraw ("regroup", as the technical/misnomer term is).
Even Scholz no longer fundamentally opposes arms deliveries. However, he earned his media nickname "the hesitant one" in a different way. Germany must not act alone, is his new mantra. Moscow should also not see Berlin as an active war party and allow the situation to escalate immeasurably. Change: yes – but not too much at once, that's how it works.
April 2022: rethinking after Butscha

If the war was something unapproachable, far away, that changed with the horror of Butscha. The images from the Kiev suburb, where the bodies of hundreds of apparently massacred soldiers and civilians lie in the streets, some tied up, become symbols of this still young war. The battles are increasingly shifting to the east of the country. Kiev is urging Berlin to deliver tanks – especially Leopards and Martens.
infographics
Leopard 2, Challenger, Abrams and Co.: data, facts and functions of various weapon systems
At the same time, critical voices are getting louder in Scholz's own ranks. The pressure on the chancellor to supply Ukraine with heavy equipment is growing day by day – also in the traffic light coalition. The FDP defense expert Marie-Agnes Strack-Zimmermann accuses the chancellor of "jamming". The green European politician Anton Hofreiter is also certain: "The chancellor is the problem." He repeats like a mantra: "It would be wrong for Germans to go it alone."
But at the end of the month Scholz buckled, at least a little. After massive pressure from abroad, his defense minister agrees to deliver 30 Cheetah anti-aircraft tanks – they only have to be repaired first by industry. They only arrive in Ukraine five months later.
Nevertheless: The knot has burst – and even for the first time alone. On April 28, the Bundestag approved by a large majority a joint proposal by the Union and the traffic light parties to supply heavy weapons. But what also belongs to the truth: Scholz' SPD pulls along in the end – but more as a driven person than as an initiator.
Summer 2022: tough ring exchange

With the temperatures, the German readiness to deliver also increases. At the beginning of May, Berlin held out the prospect of self-propelled howitzers for the Ukraine (with a delay), in June the Chancellery agreed to the state-of-the-art Iris-T SLM air defense system, and the Bundeswehr handed over five Mars II multiple rocket launchers.
Scholz, who is now no longer so hesitant, is thawing, but not completely. The Chancellor remains firm on the subject of battle tanks and armored personnel carriers. He does not want to cross this hurdle (yet) – at least not directly. Indirectly very well. As part of the ring exchange agreements, Slovakia and Greece are supplying armored personnel carriers to the Ukraine, while the Czech Republic and Slovenia are handing over battle tanks of Soviet design. The Ukrainians could handle that better anyway, according to Berlin's argument. In return, the German armaments industry supplies the NATO partners with a modern replacement. This is intended to keep all parties, if not satisfied, at least pacified for the moment. But the "turn of the era" is going rather badly than well: the deliveries are made in small numbers, drag on or even fail (as in the case of Poland) because Germany allegedly sometimes cannot keep up with the compensation deliveries.
Speaking of following. It was not until June that Scholz traveled to Kiev for the first time since the beginning of the war – in a triumvirate with France's Emmanuel Macron and Italy's Mario Draghi. Foreign Minister Annalena Baerbock, Bundestag President Bärbel Bas and opposition leader Friedrich Merz, among others, had previously visited the Ukrainian capital. He wanted to avoid a simple photo session, a "short in and out". But it quickly becomes clear: There is no second chance for a first impression. And so Germany and its chancellor continued to present themselves as procrastinators throughout the summer.
Autumn and winter 2022/23: Waiting for the taboo to be broken

While the federal government is literally delivering via detours, the demands from Kiev never end. President Volodymyr Zelenskyy and his general staff are no longer concerned with merely withstanding the invaders. The enemy is significantly more uncoordinated, less trained, and more morally shaky than originally thought. Persevering was the old motto, winning is the new motto. This requires modern, Western battle tanks, especially German Leopards.
Without this gold standard of modern ground warfare, it is hardly possible to continue the successful counter-offensive in the fall, in which the Ukrainians recapture large parts of their country, next spring. It's a race against time. In the "Rasputiza" (rainy season) in autumn, the following "General Winter" and the renewed mud period in spring, broad-based offensives are almost hopeless for both sides. Russia's aggression must fail, Scholz said in mid-September. To this day, the chancellor avoids a victory for Ukraine (single-handedly, so to speak).
Then suddenly it's there, the (first) taboo break that Kiev has been waiting for for a long time. It took ten months. After France declared on January 5 that it wanted to supply its own reconnaissance tanks, Germany (together with the USA) also announced shortly afterwards that it would send Marder-type armored personnel carriers and Patriot air defense systems. The limit of what is possible has shifted again. And if you say marten, you also have to say leopard, right?
Again Berlin can be asked, the chancellor practices in silence. When he comments on the tank debate, he emphasizes (as always) that he wants to avoid going it alone at all costs. What he still avoids: the word tank. But the pressure mounts – until January 25, the day the taboo is broken for the second time within a month. Now it's official: Germany wants to deliver 14 Leopard tanks, the USA and Great Britain are promising their own models. It took eleven months to go from helmet to battle tank.
And how does the Kremlin react? The strategy of the "Boiling Frog" seems to be working. In this realpolitik metaphor, a frog thrown into boiling water immediately jumps out of the pot. However, if you increase the temperature slowly, he remains seated. And in Moscow one remains seated.
2023: new frontiers of what is possible

Today, Germany is Ukraine's third largest arms supplier (in absolute terms) – only the Americans and British are sending more firepower to the defense. According to a weekly updated list from the federal government, Ukraine has now received almost 100 different vehicles, weapons, supplies and types of ammunition, and dozens more have been announced. This includes not only armored personnel carriers and missile defense, but also more basic resources such as ambulances, blankets, tents, winter clothing, refrigerators or hospital beds.
But the fact remains: Every time Germany considers the next step in the matter of heavy weapons – of course not alone – everyone in Berlin looks nervously in the direction of Moscow. It all started with 5000 helmets. The question is whether 14 Leopard tanks will be the end. After all, the limits of what is possible have shifted often enough in the past twelve months. It will probably be no different in 2023.
Sources: own reporting star; ""; ""; ""; ""; with material from the AFP news agency
Source: Stern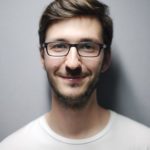 I have been working in the news industry for over 6 years, first as a reporter and now as an editor. I have covered politics extensively, and my work has appeared in major newspapers and online news outlets around the world. In addition to my writing, I also contribute regularly to 24 Hours World.