As Chicago mayor, Lori Lightfoot was an anomaly: black, openly gay, left-leaning. But when she tried for re-election, she didn't even make it into the runoff. The reason is anything but unusual.
If one viewed her tenure as an experiment, then it would be considered a failure. Lori Lightfoot has been voted out of office after just four years as Chicago mayor. She didn't even make it into the runoff election, finishing third, becoming the first mayor in four decades not to be confirmed by citizens.
Lori Lightfoot was the first woman to hold office since 1837

Even when she took office, the then 56-year-old was an exception: since 1837 there had only been one woman mayor in Chicago and one black man in office. Lightfoot is also openly homosexual and is politically unusually far left. Like so many other members of her democratic party, she failed in the fight against crime.
During the 2019 election campaign, she advertised that she wanted to make the notoriously dangerous Chicago the "safest city in the country". Roughly the opposite happened. In 2021, the number of homicides had risen to a 25-year high, exceeding the number in the larger cities of Los Angeles and New York City. "Chicago's mayoral election proves once again that Democrats have a crime problem," writes the US magazine Vox.com about the results of the election.
"Leftists are tired of living in uncertainty"

Crime and security are among the most important political issues for a large proportion of US citizens – and not only in local elections. Especially in the Corona period, the number of murders had risen sharply. Property crimes are now more of a concern for people. Especially where Democrats rule. "Even leftists are fed up with living in uncertainty," conservative politician Vernon Jones etched after the Chicago election.
Lightfoot's opponent within the party, Paul Vallas, had put his faith in crime – and achieved the largest share of the vote with 34 percent. One of his slogans was to "take back the city," which for many black citizens had racist undertones. During the election campaign, he was also supported by a police association, which earned him the reputation of actually being a Republican instead of a Democrat.
However, the still mayor not only failed because of the city's security problems, but also because she had hardly built up any sustainable connections to important groups and organizations – which meant that she lacked a broad base of supporters.
Test lost at the ballot box

Also a rarity in the political landscape. The fact that cities with similar problems such as New York, Houston and Los Angeles also have black mayors, all of whom have been confirmed in office. "Lightfoot is the first in this series to lose the test at the ballot box," the paper said.
Then, on April 4, Chicagoans will have a choice between Paul Vallas, former public school chief, and Brandon Johnson, former supervisor of Cook County, the county in which Chicago is located.
Sources: DPA, AFP, , "New York Times", "", ""
Source: Stern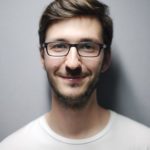 I have been working in the news industry for over 6 years, first as a reporter and now as an editor. I have covered politics extensively, and my work has appeared in major newspapers and online news outlets around the world. In addition to my writing, I also contribute regularly to 24 Hours World.