Japan and South Korea want to talk about their rapprochement in top-level talks. Shortly before talks begin, however, their neighbor North Korea is flexing its muscles.
Just before South Korean President Yoon Suk Yeol's visit to Japan, North Korea tested a nuclear-capable missile with a range of thousands of kilometers. South Korea's military detected the launch of a long-range missile in the area around the North Korean capital Pyongyang on Thursday morning (local time), the general staff in Seoul said. The rocket flew about 1000 kilometers towards the Sea of ​​Japan (Korean: East Sea), where it fell into the water. South Korea and Japan condemned North Korea's weapons test. At a meeting of the National Security Council in Seoul, Yoon accused the northern neighboring country of serious provocation.
North Korea's nuclear weapons and missile program is viewed as a threat by the US and its Asian allies South Korea and Japan. It was therefore expected that Yoon's meeting with Japanese Prime Minister Fumio Kishida this Thursday would focus not only on improving bilateral relations between their countries, but also on joint measures against North Korea's nuclear threat.
North Korea largely isolated over nuclear program

UN resolutions ban Pyongyang from testing ballistic missiles of any range. Such rockets can be equipped with one or more nuclear warheads, depending on their design. North Korea is subject to tough international sanctions because of its nuclear program and is largely isolated.
According to the South Korean General Staff, North Korea is again testing a long-range ballistic missile. The range of long-range or intercontinental ballistic missiles (ICBM) exceed 5500 kilometers. From North Korea, they could theoretically also reach US territory, which Pyongyang accuses of hostile policies.
73rd anniversary
North Korea celebrates its birthday with tractors and fire brigades – instead of tanks and missiles
North Korea tested two cruise missiles with South Korea at the start of new US military exercises on Sunday. According to Pyongyang, the test should also serve as a nuclear deterrent. Short-range ballistic missiles were launched on Tuesday. The new weapons tests are also seen as a show of strength towards the US and its allies.
South Korean President for talks in Japan

Just hours after the incident, South Korean President Yoon Suk Yeol arrived in Tokyo for talks with Japan's Prime Minister Fumio Kishida. Both US allies want to try to resolve their disagreements over how to deal with Japan's colonial and wartime past and quickly improve their security and economic ties. It is the first time in twelve years that Yoon, a South Korean head of state, has visited neighboring Japan for bilateral talks.
Yoon's visit, accompanied by his wife, is seen as a clear sign of rapprochement between the two neighboring countries. South Korea's conservative government had previously announced plans to settle the decades-long dispute over compensation for former Korean forced laborers under Japanese colonial rule (1910 to 1945). Kishida welcomed Seoul's move. It was also considered likely given the ongoing threat from North Korea that both sides would agree to resume bilateral security talks.
Tensions on the Korean Peninsula have escalated significantly since last year. North Korea increased the scope and pace of its missile tests. The US and South Korea resumed full-scale joint military exercises.
Source: Stern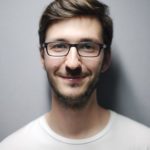 I have been working in the news industry for over 6 years, first as a reporter and now as an editor. I have covered politics extensively, and my work has appeared in major newspapers and online news outlets around the world. In addition to my writing, I also contribute regularly to 24 Hours World.