Berlin speaks of a "transparent attempt at nuclear intimidation by Russia." A US institute sees no increased danger for Ukraine from the transfer of nuclear weapons.
The German government has sharply condemned the announcement by Belarusian ruler Alexander Lukashenko that Russian nuclear weapons would be transferred to his country.
"The transfer of Russian tactical nuclear weapons to Belarus, which Lukashenko claims, is another transparent attempt at nuclear intimidation by Russia," said deputy government spokesman Wolfgang Büchner in Berlin. "We firmly reject this."
The day before, Lukashenko said after a meeting with Russian President Vladimir Putin in Moscow that the announced transfer of arms to the country had already begun.
By relocating, Belarus is contradicting several declarations in which it has internationally committed itself to a status as a nuclear-weapon-free territory, Büchner said. In doing so, Russia also clearly contradicted its own declaration that all nuclear-weapon states should not deploy nuclear weapons outside their sovereign territory. "In this respect, our message is clear: this transfer is a wrong step."
Nuclear weapons control near Moscow
Lukashenko did not want to comment on the number of nuclear weapons and the locations where they are stored when he made his announcement. "I'm not going to talk about the number and the deployment," he said. According to earlier information, the weapons are to be stationed on the border with Poland.
When the treaty was signed in Minsk, Russian Defense Minister Sergei Shoigu declared that control and decision-making over the use of nuclear weapons rested exclusively with Moscow. Defense Minister Viktor Chrenin signed for Belarus. As a reason for the stationing, he said: "Today, the 'collective' West is exerting unprecedented pressure in all areas of national security on both Belarus and Russia." Putin also justified the stationing with the fact that the United States has had nuclear weapons in Europe for years, including in Germany.
After voluntarily surrendering its nuclear weapons after the collapse of the Soviet Union, Belarus is now receiving nuclear missiles for the first time since the 1990s. To this end, Lukashenko had the constitution amended so that a nuclear-weapon-free status is no longer stipulated.
US institute sees no increased risk
According to experts from the US Institute for War Studies (ISW), there is no growing danger for Ukraine. It is still extremely unlikely that Putin will use nuclear weapons in Ukraine or anywhere else, according to the ISW analysis.
The US experts also see no increased threat because the nuclear power Russia could already reach targets anywhere with its nuclear weapons.
Source: Stern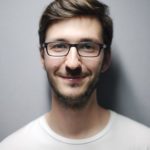 I have been working in the news industry for over 6 years, first as a reporter and now as an editor. I have covered politics extensively, and my work has appeared in major newspapers and online news outlets around the world. In addition to my writing, I also contribute regularly to 24 Hours World.