The scandal surrounding an old anti-Semitic leaflet weighs heavily on Hubert Aiwanger, but also on the CSU and the coalition. Now Markus Söder wants open questions answered. What's happening on Tuesday?
Bavaria's Prime Minister Markus Söder (CSU) is not satisfied with the previous statements by his deputy Hubert Aiwanger about an anti-Semitic leaflet from school days: In a special meeting of the coalition committee this Tuesday morning, the Free Voter boss should answer open questions and make a personal statement. Söder had "ordered the free voters to the meeting", said Head of State Florian Herrmann (CSU) on Monday of the German Press Agency in Munich.
"We have taken note of the statement. But many questions remain unanswered. Only Hubert Aiwanger can answer them personally," said Herrmann. "We expect this to happen promptly. The allegations are too serious for a deputy prime minister to only comment in writing and leave crucial questions unanswered." Aiwanger had to "declare himself personally and comprehensively" beyond the written statement. "It's about Bavaria's reputation," warned Söder's close confidante.
Aiwanger: Brother is said to have written a leaflet

Aiwanger (52) wrote on Saturday evening that he had written an anti-Semitic leaflet as a minor at school in the 1980s, which the "Süddeutsche Zeitung" (SZ) had reported on. "I did not write the paper in question and I consider the content to be disgusting and inhuman," Aiwanger said in a statement.
At the same time, however, he admitted that "one or a few copies" were found in his school bag. Shortly thereafter, Aiwanger's brother, who is one year older, admitted to having written the pamphlet: "I was really angry at the time because I had failed school."
Söder, who urged Aiwanger to clarify things quickly on Saturday, has not commented on his statements since then.
Opposition increases pressure on Söder

The state parliament opposition had therefore massively increased the pressure on Söder. Greens, SPD and FDP demanded an immediate statement from him. Depending on this, they may want to decide on a possible request for a special session in the state parliament. The SPD was the first to advocate a special session, and considers Aiwanger's resignation or dismissal to be inevitable.
A new state parliament will be elected in Bavaria on October 8th. The CSU had always stated that it wanted to continue the coalition with the Free Voters after the election. All surveys left almost no doubt that this will also be possible – with the free voters were at 11 to 14 percent. The CSU has governed the Free State since the 2018 election together with the Free Voters.
Note: This text has been updated several times
Source: Stern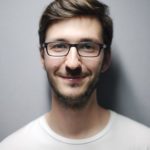 I have been working in the news industry for over 6 years, first as a reporter and now as an editor. I have covered politics extensively, and my work has appeared in major newspapers and online news outlets around the world. In addition to my writing, I also contribute regularly to 24 Hours World.