Drones have become a hallmark of the war with Ukraine started by Russia – on both sides. The large-scale attack on Pskov on Wednesday night makes it clear that Kiev can now also hit targets far in the enemy's rear.
At least four military transport planes were damaged in a drone attack on Pskov Airport in northern Russia. A fuel depot caught fire. It is the current climax of Ukrainian sabotage activity. But the Russian military is also massively using drones and rockets to shoot at targets in the hinterland of the attacked neighboring country, for example when trying to destroy the Ukrainian energy infrastructure. Some questions and answers about the new way of warfare:
Why are so many drones used in this war and for what? What are the advantages and disadvantages of drone attacks compared to missiles and cruise missiles?

Drones have two major advantages: they are significantly cheaper compared to rockets and they can be used in a variety of ways. Therefore, they can be used both for reconnaissance, equipped with cameras, and loaded with explosives for attack. They can explore and attack positions of soldiers and technology at the front as well as objects far behind the enemy. Because of the comparatively low cost, they can also be sent in swarms and attack objects that are not worthwhile for a rocket and cruise missile attack, such as small fuel stores.
Their disadvantage is their low speed, which makes them easier for anti-aircraft defenses to intercept. However, Russia in particular uses combined attacks from drones and missiles to first locate and, if necessary, overload the anti-aircraft defense and then to launch the actual strike with the missiles.
What drone models does Russia commonly use?

The best-known drones used on the Russian side are the Orlan drones from their own production and the Shahed drones, which were initially imported from Iran and which Moscow is now said to be replicating. The Orlan were mainly used by the artillery to reconnoiter enemy positions. With a flight time of 16 hours and a range of 600 kilometers, the Orlan can circle for a long time. At the beginning of the war, however, Russia only had an estimated 1,500 in service – not enough for drone warfare, especially with high failure rates due to the dense anti-aircraft defenses at the front.
So Moscow has stocked up on Shahed drones. The unmanned kamikaze planes probably cost around 20,000 euros, only a fifth of the Orlan and are used to combat military and deliberately also civilian objects in the Ukraine's hinterland. With a payload of up to 60 kilograms of explosives, they can cause serious damage. However, they can no longer be controlled after the start.
What drones does Ukraine use?

For its part, Ukraine relied primarily on the Turkish Bayraktar drone at the beginning of the war. However, as the war went on, the Russians became better prepared for Bayraktar attacks, which is why the devices are now used almost exclusively for reconnaissance. In addition, since the beginning of the Russian invasion, the Ukrainian army has put nine different types of so-called kamikaze drones into service.
In addition, there are six models of so-called first-person-view drones, which are also loaded with explosive devices and are guided to their target near the front with live video transmission. The development and production of our own drone types have priority, it said.
According to Russian information, aircraft-like combat drones of the "Beaver" type were used in the more recent attacks. This in-house development is said to have up to 20 kilograms of explosives on board and be able to reach targets at a distance of over 1000 kilometers. The unit price is almost 100,000 euros.
However, the most commonly used drone for battle reconnaissance on both sides is the Chinese Mavic, which can be had for as little as 100 euros, even if it still needs to be upgraded for reconnaissance purposes.
How does Ukraine manage to attack targets hundreds of kilometers away in the hinterland?

With the "Biber" the Ukrainians now have long-range drones in use. However, after various attacks, there is always speculation that the drones are being launched from Russian territory by sabotage squads, which means that aircraft with a shorter range are also suitable for such attacks.
How many soldiers are specifically deployed in the drone war?

According to Deputy Prime Minister Mykhailo Fedorov, Kiev has trained more than 10,000 drone pilots to operate reconnaissance and combat drones. Another program to train 10,000 soldiers was announced in June. Among them should be 400 for long-range combat drones.
invasion by Russia
Shocking, disturbing, infinitely sad: images from 500 days of war in Ukraine
It is not known how many soldiers Moscow has trained for drone combat. However, Russian military bloggers are complaining about the ongoing shortage of personnel. That is why thousands of soldiers and volunteers have already been trained as drone operators in crash courses without the Ministry of Defense. Handling drones should now even become a school subject.
How many drones are worn out in war?

The Ukrainian side puts the need for reconnaissance drones at a good 200,000 units per year. In most cases, Chinese drones are used. At the front, 40 to 45 reconnaissance drones are said to be lost every day. The Ukrainian plan also envisages a monthly production of 10,000 to 15,000 live video controlled first-person-view drones.
At the same time, however, soldiers at the front complain that there is an acute shortage of drone technology and that the Russian army has now caught up after an initial deficit. However, even here the losses are enormous. According to the Russian military blogger Boris Roshin, the lifespan is around two weeks. The more expensive attack drones are used in smaller numbers, but Russia is said to have fired about 3,500 of them, including around 2,100 Shahed.
Are there only flying drones?

No, especially in the attacks on Crimea, Kiev has repeatedly relied on floating drones. These unmanned machines are lowered into the water and guided by remote control to military and infrastructure objects such as the Crimean Bridge. The principle is the same as in the air: high damage is to be caused at low cost and without own casualties and the enemy is to be forced to take complex defensive measures. On land, too, there are repeated attempts to use remote-controlled systems to transport supplies or to attack enemy positions from a safe distance.
Source: Stern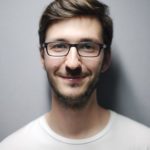 I have been working in the news industry for over 6 years, first as a reporter and now as an editor. I have covered politics extensively, and my work has appeared in major newspapers and online news outlets around the world. In addition to my writing, I also contribute regularly to 24 Hours World.