At halftime, the traffic lights implemented many promises. It just doesn't resonate with many citizens. How can Olaf Scholz and Co. communicate their successes?
Citizens could actually be satisfied with the traffic light coalition. A study by the Bertelsmann Foundation shows that it has implemented or begun almost two thirds of its projects from the coalition agreement. The coalition cannot be accused of inaction. Minimum wage increased: check. Paragraph 219a: get rid of it. EEG surcharge: abolished.
But another Bertelsmann survey among citizens also shows that many people perceive the traffic lights as a coalition of disputes and are therefore dissatisfied. 43 percent of those surveyed believe that the government would only implement "a small part or hardly any" of its promises. The actually "very promising" mid-term results are overshadowed by "publicly staged coalition disputes and many open construction sites," say the study authors. How could the traffic light sell its successes better? He has that about it star spoke to communication scientist Frank Brettschneider from the University of Hohenheim.
The coalition and the chancellor do not communicate successes enough

Mr. Brettschneider, the traffic light is more successful than many people think. Why doesn't this resonate with people?
Success is talked about less often than failure. The problems are also more often the focus of reporting. But that is only part of the story.
What's the other part?
The political actors themselves. If they predominantly convey conflict and dispute, that is a problem. Let's think about the debate about basic child security or the Building Energy Act. When it comes to the Building Energy Act, I'm speechless at how much communication went wrong. This can actually only happen if public reactions are not taken into account.
You are researching the topic of comprehensibility. How can you clearly communicate your own success?
Comprehensible communication largely avoids technical terms that laypeople do not know. A term like "Building Energy Act" is difficult. "Bild" put it better with its "heating hammer". And Mr. Scholz should avoid boxed sentences – one sentence, one thought. But the content is more important. You always have to make it clear that political action is not an end in itself, but that you want to solve a problem.
You need to explain this in more detail.
Let's take the looming energy crisis. Politics wants to avert this. There are several ways with advantages and disadvantages. To portray the chosen path as having no alternative is completely wrong. Goals, paths, advantages and disadvantages must be explained again and again. Especially in times of crisis, to provide orientation.
The government doesn't explain enough?
Yes, that is a problem in my opinion. In addition, there is no common communication strategy. The population sees predominantly party-political disputes. This is very damaging, including for the assessment of the government as a whole.
Despite the war in Ukraine, the government got us through the winter well. Have people forgotten that again?
Yes, that was an achievement. But we are driven by current perceptions. The dispute over the Building Energy Act and the nuclear phase-out simply overshadowed this success.
Can you not argue and still be successful?
A dispute about the matter is okay. But in the end, a government is expected to act. The traffic light itself promised this and presented itself as a progress coalition. But if people have the impression that the promise is not followed up with much, then trust is lost. Then terms like Bazooka, Wumms and Doppel-Wumms are not helpful.
What's the point of such slogans then?
This language suggests decisive action. But if this is not noticed by the population, it is a double whammy that backfires.
65th birthday
Olaf Scholz: From the Jusos to the Chancellery
Is it also because of Olaf Scholz that his successes don't reach many people?
He plays a role. He would probably have more success with his reserved manner if we didn't have so many crises at once. Then he would sometimes be seen as a prudent chancellor who brings success. However, his communication does not fit the current situation.
Should the Chancellor hit the table more often?
Many often demand a word of power. But he does that once or twice and then he no longer has a coalition. Instead, he must try to win the public over to his positions and communicate much more actively. And don't answer questions in a press conference: "I won't say."
What tips would you give Scholz?
First, make key priorities clear. Secondly, explain problems, goals and ways to get there in detail. Third, state clearly why politicians sometimes change their minds and ways. Robert Habeck did this very well up until the Building Energy Act, but the debate about it was a disaster. Fourth, the SPD, Greens and FDP must understand that they can only be successful together. They don't always have to agree, but they have to convey that there is a common good approach to issues and that selfish party interests are not at the forefront.
Does the traffic light communicate worse than its predecessors?
Other coalitions have also argued. But the communication was strongly focused on the Chancellor. Today there are more different opinions in the coalition. Social media has also changed communication. Quotes are taken out of context and twisted, making things much more difficult for politicians in the past. A good strategy would be all the more important.
Which member of the government communicates in an exemplary manner?
Labor Minister Hubertus Heil (SPD) has so far stayed out of the disputes and done his job. He has some success to show, even on controversial topics. Foreign Minister Annalena Baerbock is a special case. Our foreign ministers have also generally been rated positively in the past. This office is perceived more as a representation of the nation and less in terms of party politics. Many people sympathize with this.
starPolitical director Nico Fried wrote that the eye patch would have helped Olaf Scholz gain more sympathy. Do you agree?
The situation brought Scholz sympathy points, but things like that quickly fizzle out. The population is more issue-oriented than some people think. When people have to make a choice, an eye patch no longer matters.
Further sources: ,
Source: Stern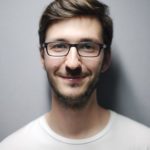 I have been working in the news industry for over 6 years, first as a reporter and now as an editor. I have covered politics extensively, and my work has appeared in major newspapers and online news outlets around the world. In addition to my writing, I also contribute regularly to 24 Hours World.