Power struggles, intrigue and betrayal – politics in Hesse is reminiscent of Shakespeare. Will a momentous prophecy now also befall Friedrich Merz?
If William Shakespeare were to inquire today whether there were modern productions of his plays in this country, where would he be sent? In a central German hilly landscape where drama, power struggles, intrigue, betrayal and nefariousness in politics have been so pronounced for decades that fog-shrouded forests or unearthed skulls are not necessary to create a thrill. This region is called Hesse, and every few years the audience is surprised with a new spectacle. And the consequences always reach far beyond the country.
It began with the Taming of the Shrew: Holger Börner, who once would have liked to beat opponents of the West runway with a roof batten, was the first Prime Minister to govern with the Greens in 1985. A role model for Gerhard Schröder's federal coalition. Then came Roland Koch in 1999, who was not ashamed to give his state election campaign a boost with a signature campaign against dual citizenship. At that time, an incited citizen is said to have asked: "Where can you sign against foreigners here?" The sources for the quote are shaky, but one thing is certain: it does not come from Shakespeare. Koch won, which cost the new red-green federal government its majority in the Federal Council.
What followed was the epic of Andrea Ypsilanti, a broken election promise, betrayal among comrades and political collapse. The storm in Hesse was also the beginning of the political end for SPD leader Kurt Beck. In 2013, the Greens beat out the SPD as the CDU's coalition partner, and Volker Bouffier made Tarek Al-Wazir deputy prime minister, which was as surprising as if Othello had promoted his opponent Jago to lieutenant.
The Greens are of course angry

In the next state election in 2018, the coalition was confirmed, but with a poor CDU result, which again had an impact on Berlin. Angela Merkel couldn't announce her decision quickly enough to give up the party leadership but remain chancellor until 2021. That was a crazy idea from which the CDU never recovered, which is why – to put it bluntly – Olaf Scholz is sitting in the Chancellery today and, halfway through the legislative period, is faced with the famous question: Well, you know.
After the most recent Hessian state election, Prime Minister Boris Rhein has once again thrown Tarek Al-Wazir out of office because he would prefer to lead a coalition with the SPD in the future. The Greens are of course angry, but all they can do is shout the Duke of Albany's warning after Rhine: "Those who seek something better often forfeit what is good."
Now, of course, there are rumors and predictions everywhere about what consequences this decision will have in Berlin. Friedrich Merz would certainly like to meet at least one of the three witches who correctly prophesied to Macbeth that he would soon be king. We definitely want to give Merz credit for the fact that he and his wife would only use democratic methods to overthrow King Olaf.
So black and red as a role model for the federal government, initially with a Chancellor Scholz, after the election with a Chancellor Merz? The CDU leader denies that Hesse represents a preliminary decision. But he made it clear in April that he doesn't like the Greens when he wrote about their energy policy: "If this is crazy, there's a method to it." And that's from? Exactly.
Nico Fried looks forward to hearing from you. Send him an email to [email protected]
Source: Stern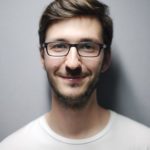 I have been working in the news industry for over 6 years, first as a reporter and now as an editor. I have covered politics extensively, and my work has appeared in major newspapers and online news outlets around the world. In addition to my writing, I also contribute regularly to 24 Hours World.