Discounts are foreseen in the payment of patents; in the registration renewal process or in updating the Vehicle Technical Verification.
Scoring system in Buenos Aires
As reported by the Buenos Aires Ministry of Transportation, Provincial adhesion will be "within the first two months of the year 2023". For this reason, eventual fines for trips to the beach, the mountains or the lagoons for the season would not be deducted from the regime in question.
Jorge D'Onofrio, Minister of Transportation, said: "We are not interested in promoting collection measures. We reward people who comply with traffic regulations and thus we recognize those who get into a vehicle and take care of both their lives and that of others. and the pedestrians.
Provincial news
Regarding the routes and roads of the Province, the authorities plan to apply other rules as well. The Zero Alcohol Law is one of them. The objective is that whoever is behind the wheel does not consume alcoholic beverages. The road measuring equipment should mark 0, when inspecting.
The norm in question would be published in the Official Gazette the first week of January, they anticipated in the Government. Once done, all the tip that the State grants to drivers would be removed, in case of being drunk.
scoring system
National Driver's License starts with 20 points awarded by the Government. They can be lost from the firm resolutions issued by judicial or administrative authorities that judge traffic violations.
Whoever is in front of the vehicle loses the same when he accumulates infractions. In this way, he is disabled from using the vehicle for 60 days. The second time, the term will increase to 120 days and, on a third occasion, to 180 days. Then the period of disqualification will be successively doubled.
Once this sanction has been fulfilled, the motorist can recover the license with the score, after completing a road safety course.
Remove points in City
Driving with an expired driver's license: 5 points less
Without a helmet in the case of motorcyclists: 5 points less
If the traffic lights are not respected: 5 points less
For driving without the Mandatory Technical Inspection: 4 points less
If the seat belt is not worn properly: 4 points less
Not respecting the speed limits in less than 30% of what is allowed: 5 points less
Not respecting speed limits by more than 30% of what is allowed: 10 points
Driving while disabled or with the license suspended: 20 points
Participate or organize, on public roads, unauthorized skills or speed competitions with automobiles: 20 points less
Source: Ambito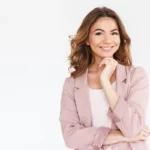 I'm a recent graduate of the University of Missouri with a degree in journalism. I started working as a news reporter for 24 Hours World about two years ago, and I've been writing articles ever since. My main focus is automotive news, but I've also written about politics, lifestyle, and entertainment.