In this way, the patentings accumulated during 2022 reached 407,532 units, 6.8% more than in 2021 when 381,436 operations with 0 km vehicles were registered.
With the December figures, it was confirmed that the Fiat Cronos -which is manufactured in the province of Córdoba- was the best-selling model of the year, with 38,769 patented units and a 10.2% share of the total market.
At the same time, Toyota was the brand most chosen by Argentines with 85,357 units sold throughout 2022 and a 22.4% market share, product of the performance of a portfolio headed by the Hilux pickup.
The president of Acara, Ricardo Salomé, said that "the almost 19,700 vehicles in December end the year with a more than positive feeling, with good year-on-year growth and exceeding 407,000 registrations, something that at some point seemed difficult."
"We have had to go through a 2022 that had its complexities, but together with the value chain we have formed a great team, which with a lot of effort has reached the end with good results despite having a very restricted offer," said the director of To face.
The outstanding data of the year is that 6 out of 10 cars sold are of national origin, an old desire of the industry that meets very diverse objectives since it affects the entire sector and other related activities.
"They were 12 very intense months – added Salomé – and as we have been warning since January, if we had had more vehicles the figures would have been considerably higher".
As a review of the year, the five best-selling models after the Fiat Cronos were the Peugeot 208, which is produced at the El Palomar plant in Buenos Aires; the Toyota Hilux pickup, which leaves the Zárate terminal; the also Volkswagen Amarok pickup, which is manufactured in General Pacheco; and the Toyota Etios, the first imported from the list that comes from Brazil.
Up to 12th place are other national models such as the Ford Ranger pickup that is manufactured in General Pacheco, the light commercial Renault Kangoo II that leaves Córdoba, the Chevrolet Cruze medium-sized sedan that is produced at the GM plant in Rosario and the pickup Nissan Frontier, also from Córdoba.
Source: Ambito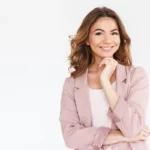 I'm a recent graduate of the University of Missouri with a degree in journalism. I started working as a news reporter for 24 Hours World about two years ago, and I've been writing articles ever since. My main focus is automotive news, but I've also written about politics, lifestyle, and entertainment.