In 2022, 1,570,784 used cars were sold and in December only 116,147 units were sold. If compared to November 2022 (127,178 vehicles), the drop was 8.67%.
Príncipe explained that the market was "very complicated", and warned that worrying data has been observed in recent months. "Always, when the sale of 0km cars grows, that of used cars also rises. Lately this has not happened, but the opposite," said the manager. He said that "according to a survey carried out by our institution at the country level, as soon as the year ended, the final data shows that the used car has been far from the possibility of people."
To this is added that "year-round access to credit was never up to what the sector needed." "We are facing a new market, we will have to adapt to work to rebuild it. We know what it cost us to recover our companies and we also know that others have remained along the way. We will put all our energy to return to traditional volumes," said Príncipe .
What were the 10 best-selling used cars in December
VW Goal and Trend: 6,752
Chevrolet Corsa and Classic: 3,992
Toyota Hilux: 3,659
Ford Fiesta: 2,679
Renault Clio: 2,663
Ford EcoSport: 2,640
Ford Ranger: 2,587
Ford Focus: 2,450
Fiat Palio: 2,433
VW Amarok: 2,412.
Source: Ambito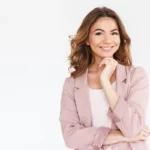 I'm a recent graduate of the University of Missouri with a degree in journalism. I started working as a news reporter for 24 Hours World about two years ago, and I've been writing articles ever since. My main focus is automotive news, but I've also written about politics, lifestyle, and entertainment.