Once upon a time, mostly ambitious young car drivers went in search of a Golf GTI. But more and more car fans in their 40s or 50s have long wanted to bring back a piece of their childhood. How could that be better than with a Golf GTI? We show which purchase is currently the best and who offers the most GTI for the money.
Anyone who thinks of a Golf GTI inevitably thinks of the first generation – often painted in red or white. With the first sports version, Volkswagen showed in the mid-1970s how much driving fun a compact car can be and it doesn't always have to be a Porsche or BMW that shines when chasing corners or on the motorway. The small front-wheel drive weighed significantly less than 900 kilograms and got 81 kW / 110 hp and then 82 kW / 112 hp from a comparatively tame 1600 engine. Generation I is still the number one buying tip for many today. However, models that have not been tinkered with are rarely found on the vehicle exchanges. Cars were once so cheap that almost everyone could afford them. There were plenty of sporty tuning accessories and so most models were shamelessly tinkered with.
But if you take your time, you will certainly find sports versions of the Golf generations I (1976 – 1983) and II (from 1984) that have not been spoiled with spoilers, flanged fenders, engine tuning, box orgies and accessory exhaust systems. The situation in Italy, southern France or Spain is simpler than in Germany. Here, tuning was frowned upon and the GTI models are often not only in their original condition, but the summery weather has also protected them from major rusting. The fact that the penetrating sun has not only faded the sports seats, burst the hat racks or robbed the paintwork of its beautiful shine is something you are happy to accept if the quality and originality are otherwise right.
You can't do much wrong with the engines, because they are all good in themselves. The 1.8 liter engine with 82 kW / 112 hp available from model year 1983 is better than the original model with 1.6 liter and 81 kW / 110 hp, whereby the increase in displacement brings more than the meager increase in performance. Now the GTI 190 was fast instead of the previous 182 km/h and the extra combustion chamber was visibly good for pulling power, especially from medium revs. Models in black or with dark green metallic paint are particularly popular; preferably with a steel sunroof and other sporty extras ex works. The equipment even in the Golf I GTI is sparse, because there wasn't much comfort. This only got better with the Golf II, where there was not only a sharper 16 V version later, but also four-door and comfort details such as electric windows, air conditioning, heated seats or leather chairs. Especially the models from southern Europe are often equipped with such special equipment because the Golf II GTI was a comparatively expensive car in France, Spain or Italy at the time.
In Germany, the VW Golf I GTI started in the mid-1970s for less than 14,000 German marks. Just ten years later, the successor cost around 24,000 German marks. A good choice is the VW Golf GTI II, which lost a lot of dynamics due to the extra weight and a catalytic converter. So the 79 kW / 107 hp don't feel much more than the 90 to 98 hp of the weaker 1.8 liter versions in the VW Golf GL, Carat or Cabriolet. No wonder that the Golf GTI 16V with initially 139 and later 129 hp is the real GTI here. It is the first GTI to offer real long-distance qualities and is still up-to-date by today's standards thanks to its comfort features.
When the Golf III came, the sportiness of the GTI was over, because here the letter terzett degenerated into an equipment variant and those who wanted to be really sporty had to opt for a 174 hp Golf VR6. Also hardly a real GTI – the IV generation. Real GTI feelings only came back in the fifth generation of the VW Golf, because here a GTI was just such a one. Driven by a 147 kW / 200 hp four-cylinder turbo with a displacement of two liters, there was not only almost twice as much power as the original GTI, but also real sportiness again. Available as a three- or five-door model, the Golf GTI V appealed with its high level of everyday utility, full comfort equipment if desired and visual distinguishing features compared to the other Golfs. On request, there was not only a dual-clutch transmission, but also checkered sports seats and plenty of space for the small family.
Anyone looking for a cheap compact sports car by today's standards is well served with the VW Golf GTI V. Especially because the prices are right and the range is large. With less than 150,000 kilometers and in good condition, it starts at just under 6,000 euros. Just above that, at around 8,000 euros, starts the sixth generation of the Golf GTI, which with its 211 hp EA888 engine is even more desirable for many. The Golf VI is not a new generation, but rather a model update of the Golf V. The six is ​​also a bit more valuable as a GTI and the engine together with the combination with the double clutch drive DSG is even better than the previous 200 hp version. You can't currently get more GTI for the money than a well-equipped VW Golf GTI DSG for just under 10,000 euros.
In contrast, a VW Golf I GTI with a reasonable mileage of less than 200,000 kilometers now quickly costs 15,000 or more. With historic registration, without rust and extensively restored, more than 20,000 euros are sometimes called for. Especially with special editions like the Pirelli GTI with better equipment in a good color. From May to October 1983, Volkswagen offered the Pirelli GTI. It offered 1.8 liters displacement, 112 hp, body-colored bumpers and exterior mirrors, specially designed Pirelli alloy wheels and a limited color selection. Around 10,500 copies were produced – the supply is correspondingly thin and the prices high.
The second-generation Golf GTIs are more numerous and, not least because of this, are also easier and cheaper to get. Moderately equipped models are already available for less than 10,000 euros. The 16 V versions with or without a catalytic converter and thus 129 or 139 hp are in solid technical and optical condition and with the appropriate special equipment can hardly be found for less than 15,000 euros. Here, too, prices currently only know one direction. The rare versions with extensive extras and unusual color combinations are particularly popular.
Source: Stern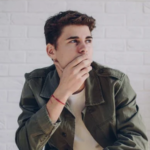 I am a 24-year-old writer and journalist who has been working in the news industry for the past two years. I write primarily about market news, so if you're looking for insights into what's going on in the stock market or economic indicators, you've come to the right place. I also dabble in writing articles on lifestyle trends and pop culture news.