In Germany, the proportion of electrified vehicles is now half of all new registrations. But what about the rest of Europe? Are the customers here now also wanting to plug in?
Germany continues to set the pace for cars in Europe. Apart from smaller markets in Scandinavia or Benelux, the demand for electric cars is greater in hardly any other country. Some car manufacturers still include Great Britain in the European economic area and include their own new registrations in their own European figures. In England, too, there is now great political pressure to switch customers to electric cars. After a hot end-of-year rally, new sales of purely electric vehicles were 32.9 percent, according to information from the analysts at Dataforce, twice as high as in the two previous corona years.
This trend was particularly driven by the fleet vehicle market, where battery electric cars were the number one fuel type with a share of 44.7 percent. Electric vehicles are particularly attractive to UK fleets as the tax on the monetary benefit is significantly lower. The market as a whole lost two percent due to the continuing tight supply situation; especially because the effects of the Ukraine war had a massive impact in the second quarter.
Unlike in other European countries, interest in electric cars in Spain is significantly lower than elsewhere. In December, the Spanish car market lost 14.2 percent compared to the same month last year, which meant just under 75,000 new registrations. It's no big surprise that the Spanish car market ended the year down 6.2 percent. Without a significant increase in fleet vehicles, the decline would have been even more pronounced, as private sales alone fell by almost 15 percent; Dealer and manufacturer approvals by more than 21 percent. The reason for the poor annual financial statements was in particular the low demand for electric cars. A large number of tactical approvals ahead of a tax hike had inflated December 2021 figures.
The Southern European countries in particular are still struggling with electrified vehicles. On the one hand, this has to do with the often mediocre infrastructure, but also with the price level, because customers in countries such as Spain, Greece, Italy or Portugal usually spend significantly less on a new car than in Austria, Norway, Germany or France. While the proportion of plug-in hybrids in Europe last year was just over eight percent, it was just 5.1 percent in Italy and 5.6 percent in Spain. The question remains whether PHEV sales will remain at the same level or even fall in the next few months, since subsidies for plug-in hybrids have been significantly reduced in some countries such as Germany. As early as 2022, there was PHEV stagnation in many markets compared to 2021.
The interest in electric cars is different in a country like the Netherlands. The neighboring state lost 13.5 percent in December 2022 due to the pandemic compared to December 2021. Sales by private individuals rose by 7.8 percent. Fleets and dealer/manufacturers lost 19.1 and 27.8 percent, respectively. Since the fleet market accounts for roughly half of the market, a loss in this channel drags the entire market down. Similar to November, the figures for the previous year were inflated in December. Significant tax hikes last year for electric company cars, coupled with a cut in electric subsidies, prompted buyers to register their vehicles just before the end of the year, similar to what happened in Spain. Even without the upcoming tax increase this year, an increase in demand for electric cars was evident at the end of the year. With a market share of 44.2 percent, no drive class is as popular in the Netherlands as electric cars. Seven of the ten best-selling vehicles had a plug or were even purely electric cars.
Source: Stern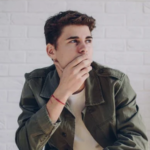 I am a 24-year-old writer and journalist who has been working in the news industry for the past two years. I write primarily about market news, so if you're looking for insights into what's going on in the stock market or economic indicators, you've come to the right place. I also dabble in writing articles on lifestyle trends and pop culture news.