The 2023 payment was enabled from January 9, with collections in physical locations or online. As is customary, whoever pays the annual amount in one go, you will get 20% discountand if it is decided pay in installments —and on date— has a 10% bonus on each payment. The First installment expires on January 20..
In addition, vehicle owners can check the amount they will have to pay starting this month through the Sucive site. You can find out the new current rates, based on the increases voted in the Congress of Mayorshere.
How much are the increases in patents?
Car and truck owners 0km must pay 5% of its market value updated by the price table of Autodata minus the VAT, while for those who own Vehicles patented since 1992 will govern 4.5% of their market value minus VAT. For cars registered before that date, the update was made based on the Consumer Price Index (CPI).
For the electric vehiclesa tax of 2.25% of its market value. While, cars and trucks prior to the year 1975 will not have to pay a license plate. Those registered between 1976 and 1980 will pay 2,563.13 pesos; those of the 1981-1985 period will also have a fixed value of 3,844.71 pesos, while those between 1986 and 1991 will pay 7,689.40 pesos.
Source: Ambito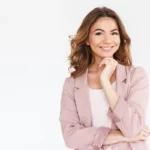 I'm a recent graduate of the University of Missouri with a degree in journalism. I started working as a news reporter for 24 Hours World about two years ago, and I've been writing articles ever since. My main focus is automotive news, but I've also written about politics, lifestyle, and entertainment.