Its launch was carried out at the French brand's stand in Cariló, which began the sale of this model in the network of official French brand dealers in our country.
Also on display at the stand are the new C3 and the C4 Cactus SUV. The first, recently launched, continues to be a novelty for the public that will have the opportunity to come into contact with the model and the C4 Cactus, already a classic of the brand that has been Citroën's best-selling model in our country.
"We are very happy with Citroën's results in 2022, with sales of the C4 Cactus leading the way. This model was the most chosen among Argentines who opted for the purchase of a compact SUV, a segment that does not stop growing in our market. If we look ahead, the future of Citroën in the country is also being built through the three new models that are part of the C-CUBO project, which we started in 2022 with the expected New C3 and which will undoubtedly be a milestone for the brand. ", commented Federico Frascaroli, Brand Manager of Citroën Argentina.
"In addition, We invite you to visit our stand to see exclusively the New C5 Aircross that we are launching commercially and presenting it at our summer stand in Cariló", he added.
For those interested in visiting the stand and learning about the brand's news, it is located in Avellano, between Boyero and Benteveois open every day between 6:00 p.m. and 11:00 p.m. until next February 12.
Likewise, those who visit the off road parklocated on Route 11, kilometer 407 (Villa Gesell), will be able to enjoy the New C3, the most accessible vehicle in the Argentine market and which will be a great milestone for the brand in 2023.
The hours to visit this property are from 10 a.m. to 1 p.m. and from 4 p.m. to 8 p.m. every day, except Thursday and Friday morning. Clarification: In case of rain the property will remain closed.
Source: Ambito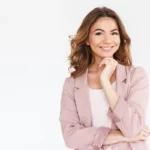 I'm a recent graduate of the University of Missouri with a degree in journalism. I started working as a news reporter for 24 Hours World about two years ago, and I've been writing articles ever since. My main focus is automotive news, but I've also written about politics, lifestyle, and entertainment.