When it comes to club sport, not only Porsche fans get wide eyes and sweaty palms. The designation Clubsport – CS for short – shows that a sports car with the right bonuses is capable of setting a real lap record. The BMW M3 CS shows that four doors are no obstacle.
The list of high-profile club athletes is long and elite. Only a few have a limousine basis and are suitable for cornering on the slopes of Imola, Laguna Seca or the Nürburgring, even in a quartet cast. That is exactly what the new BMW M3 CS offers, the M3 with that certain something more. The supercharged three-liter turbo gets a performance boost to 405 kW / 550 hp – at least 30 kW / 40 hp more than the M3 standard model. Also standard are eight-speed automatic transmission, all-wheel drive and a titanium rear silencer with flap system for the stately purchase price of 146,000 euros.
There is not only a sporty CS appearance, which has been sharpened again compared to the normal BMW M3, but also a real high-tech injection under the carbon hood. The crankcase of the turbocharged in-line six-cylinder is designed in a linerless closed-deck design and is designed for a particularly high combustion pressure thanks to the extra rigidity. Weight-optimized cylinder liners with an iron coating applied using the arc wire spraying process reduce friction losses. The core of the cylinder head is manufactured using a newly developed 3D printing process, which enables new coolant channels for improved temperature management.
Increasing the boost pressure from 1.7 to 2.1 bar allows for a performance increase of 30 kW / 40 hp, which makes the club athlete even hotter. The turbo engine is more directly connected to the vehicle, which further improves the response. The engine makes its maximum torque of 650 Nm available over a wide range between 2,750 and 5,950 rpm. From a standing start, the four-door all-wheel drive accelerates to 100 km/h in 3.4 seconds and passes the 200 km/h mark in 11.1 seconds. The top speed is limited to 302 km/h, while the BMW M3 CS does the intermediate sprint from 80 to 120 km/h in fourth gear in 2.6 seconds.
The sports outfit of the CS special model includes, among other things, a compound brake system with brake calipers painted red or black. An even more powerful carbon-ceramic brake system is available as an option. The BMW M3 CS also comes standard with forged alloy wheels in gold bronze or black. The wheels are fitted with specially developed racetrack tires measuring 275/35 ZR19 at the front and 285/30 ZR20 at the rear. Modules such as the roof, bonnet, front splitter, front air intakes, exterior mirror caps, rear diffuser and rear spoiler are made of carbon, as are the center console and the seat shells. The next spring can come – in March 2023 the new BMW M3 CS will be launched.
Source: Stern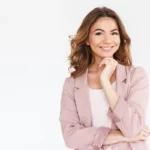 I'm a recent graduate of the University of Missouri with a degree in journalism. I started working as a news reporter for 24 Hours World about two years ago, and I've been writing articles ever since. My main focus is automotive news, but I've also written about politics, lifestyle, and entertainment.