Meanwhile, for the so-called Market Makers, the instruments to be offered are two Discount Treasury Bills, one maturing on March 31.
Finally, Two bonds that are not part of the Market Makers Program will be tendered, tied to the variation of the dollar, one with an additional rate of 0.30% and payable on April 28 and the second with maturity on July 31, 2023.
On Thursday, the Minister of Economy, Sergio Massa, assured that from his portfolio "We were able to put together a more adequate debt profile to close the year."
"We cleared, and we will also close in terms of financing in 2022 with compliance with the program without the need to resort to additional Treasury assistance from the Central Bank."
Debt in pesos: why this Monday is key
In the first tender in November, the The Ministry of Economy managed to place titles for $63,592 million, which implied a refinancing rate of 166%.
In that way, Although it was a "small" maturity, the Treasury once again recovered the level of credit above that necessary to meet the payments, since in the last placements it had dropped to just 104%.
In the first round of the month the Ministry of Economy had to cover commitments for $38,228 million, and managed to get the market to lend it an extra of more than $25,364 million. But for this he had to revalidate a high rate.
In the midst of a complex panorama of the debt in pesos for 2022, especially prior to the elections, "the Treasury will not offer instruments with maturities after the next STEP or adjustable by CER. By offering very short-term titles, it is possible that the result will improve, although this will not mean that the weakness will moderate for next year", detailed a report by Ecolatina.
"Uncertainty continues in the debt market in pesos. Although the Government has been making efforts to meet the goal of the primary fiscal deficit of 2.5% of GDP this year, the stress of the debt market in pesos continues, with the need to finance the higher deficit and the maturities of 2023 in sight", added the consultant's document.
The lower net financing obtained in the last tenders and the low participation of the private sector in the recent exchange make Monday's tender a key test.
Source: Ambito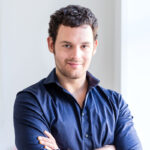 David William is a talented author who has made a name for himself in the world of writing. He is a professional author who writes on a wide range of topics, from general interest to opinion news. David is currently working as a writer at 24 hours worlds where he brings his unique perspective and in-depth research to his articles, making them both informative and engaging.