In international destinations it offers up to 60% discount on accommodation, activities and packages in Cancun, Playa del Carmen, Punta Cana, Bayahibe, Cartagena de Indias, San Andrés, Santa Marta, Rio de Janeiro and Buzios.
In national destinations they also include discounts of up to 60% in Puerto Iguazú, Buenos Aires, Salta, Mendoza, Córdoba, Bariloche, El Calafate and Ushuaia.
It also includes 12 installments without interest for cardholders and extensions for the whole country between November 21 and 27.
To the world
The tourism agency launched a series of promotions for mobile app, website, phone line and premises.
up to 30% off on car rental
40% in travel assistance
25% off on selected packages to Brazil, with gift excursions and 2×1 transfers
15% off for Macro customers on flights to Europe and the United States (code F-MACRO-INTER)
15% off + six installments without interest in Mendoza, Iguazú, Salta and Buenos Aires
20% off on international activities
12 installments without interest to travel around the country
credit of up to $35,000 in packages to the Caribbean (code D-BLACKPAQCAR)
credits of between $15,000 and $35,000 in all the hotels marketed by the firm, using the codes D-HOTELBLACK, D-HTLBLACK and F-BLACKHOTELUNI
Take off
up to $55,000 discount with BBVA on flights to Miami, New York, Los Angeles, Madrid and Barcelona
up to $50,000 discount with the BLACKUSA coupon on flights to the United States via American Airlines
up to $50,000 discount with the BLACKEUROPA coupon on flights to Europe via AirEuropa
10% off on temporary rentals
15% off on tickets to Universal
20% off in Disney parks
12 installments without interest in packages, accommodation and car rental in Argentina (BBVA, Macro, ICBC, Santander, among others)
avantrip
up to $20,000 as a gift in all hotels with AVTBLACK-H coupon
Exclusive rates at Universal Orlando Resort hotels
up to 20% off on selected international activities
15% off in activities to Brazil
15 and 10% off on car rentals in Europe and the US, respectively
50% off international travel assistance, among other offers
jetsmart
The low cost airline JetSmart offers sections from $3,399 and a 15% discount promotion paying with Mercado Pago.
oula
flybondi: 20% discount + 5% additional refund to fly in Argentina until December 2022, from 11/24 to 27/2022
smiles: 10% refund on the purchase of cumulative miles with the promotions offered by Smiles, from 11/24 to 27/2022
Booking.com: Additional 5% on the total purchase in reservations until December 2022
Rentalcars.com: 11% discount, cumulative with the promotions offered by Rentalcars.com
15% and 20% discount on tickets JetSmart, Without stop. The value in points will have a 50% discount
15% on your next purchase at JetSmart, with no refund limit: 5,000 points
20% on your next purchase at JetSmart, with no refund limit: 6,250 points
10%, 15% and 20% discount on platform 10. The value in points will have a 50% discount
10% discount on Platform 10 – cap $300: 1,750 points
15% discount on Platform 10 – cap $500: 2,500 points
20% discount on Platform 10 – cap $750: 3,250 points
smiles: all Ualá users who redeem Smiles miles from 11/23 to 27/2022 will receive an extra 40% or 60% if they are Club Smiles. The available mileage packages are: 500 Smiles miles: 13,000 points, 1,000 Smiles miles: 25,500 points, 1,500 Smiles miles: 38,000 points, 3,000 Smiles miles: 75,500 points, 7,000 Smiles miles: 176,000 points, 12,000 Smiles miles: 300,0000 points Smiles miles: 475,000 points and 30,000 Smiles miles: 700,000 points.
TravelSale
Travel Sale will have four promotions: 17) flights and hotels reduced by up to 55%, 18) a 30% offer on packages and circuits, 19) 40% on cruises and car rentals, and 20) 30% on attendance at the traveler. From the agency, they highlighted that the hotels with the highest discounts are the all inclusive on the main beaches of the Caribbean and air discounts on selected routes. There will also be packages to destinations in Brazil, outstanding circuits in Europe, Disney hotels and passes to Disney and Universal parks.
Source: Ambito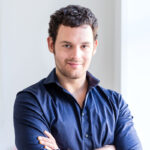 David William is a talented author who has made a name for himself in the world of writing. He is a professional author who writes on a wide range of topics, from general interest to opinion news. David is currently working as a writer at 24 hours worlds where he brings his unique perspective and in-depth research to his articles, making them both informative and engaging.