The Government had established a maximum increase for four months. After his measure, the sixth price update so far in 2022 by the two private companies arrived and YPF followed a few days later.
The decision was made official on Monday and had the signature of the Minister of Economy, Sergio Massa, and the leaders of the main oil companies, who offered their commitment in exchange for the Government's promise that they would have access to dollars to obtain supplies and postpone fuel taxes.
As stipulated, with the plan's idea of ​​incorporating fuels into the Fair Prices program, gasoline and diesel may rise up to 4% in December, January and February, but up to 3.8% is allowed in March .
The increase in the cost of fuel implemented this month tries to alleviate the delay with other variables of the economy such as the Consumer Price Index (CPI), which exceeded it by about 12 percent.
Thus warn spokesmen for the oil company YPF, who point out that the accumulated devaluation since November 3 was 6 percent, exceeding by two percentage points the fuel price adjustment applied in December.
Fuels, between December 2021 and the same month in 2022, rose 71.5 percent, against 83.4 percent of the CPI (11.9 more than gasoline), biodiesel 97.6% (26, 1%) and bioethanol (cane and corn) 99.6% (28.1%).
The spokespersons also bought the relationship with other prices in the economy: flute-type French bread as of October 22, 88.5% (17.0% more than fuel), roast 130.1% (58.6%), meat common chopped Oct-22 124.2% (52.7%), whole chicken Oct-22 213.3% (141.8%), sunflower oil 95.1% (23.6%), cream cheese 147, 1% (75.6%), common wine Oct-22 78.8% (7.3%), toilet soap Oct-22 103.3% (31.8%), medicines Oct-22 124.8% (53.3%), construction materials Oct-22 72.5% (1.0%) and clothing Oct-22 79.8% (8.3%).
On the other hand, they highlight that a marked difference in prices with neighboring countries continues, which promotes the flow of fuel across borders, in addition to driving consumption by vehicles with foreign patents, generating a significant increase in demand. of gasoline and diesel, which in the provinces of Misiones and Formosa are 24% higher than the figures for 2019.
On the first of December last, gasoline increased on December 4, which is a monthly ceiling agreed by the Government for the next four months, until reaching 3.7 percent in March.
Source: Ambito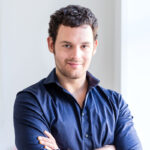 David William is a talented author who has made a name for himself in the world of writing. He is a professional author who writes on a wide range of topics, from general interest to opinion news. David is currently working as a writer at 24 hours worlds where he brings his unique perspective and in-depth research to his articles, making them both informative and engaging.