"After the signing of the agreement, we are going to regulate it to see how, once the information is provided, we are going to give different alternatives for laundering of the same", he advanced.
The head of the AFIP maintained that "these people will be notified" and they must rectify "their sworn statements, which areand they will go back five yearsin Profits, Personal Assets and surely in Wealth Tax".
Regarding internal evasion, he specified that it occurs in the "agricultural, mining, textile, cryptocurrency" sphere and assured that "these activities are being addressed with very positive results."
IMF: Can the foreign debt be paid with undeclared dollars?
In another interview with Diario Perfil, the official stressed that this agreement "is a before and after for Argentina, because if we are talking about 100 billion dollars and we are talking about what they would have to pay to launder their situation, we are talking about a average of, I don't want to be adventurous, but speaking of 30%, 35% at least of that, which would have to enter the coffers of the AFIP, which what it does is distribute".
"B"launder the debt to pay the debt. We would also have to think about the regulation, if it has a specific affectation, because the debt that the previous government has left us is very difficult to meet. Note that measures such as the so-called 'soybean dollar' had to be taken on two occasions. Now we are in the second opportunity to be able to collect 7 billion reserves, 434 billion pesos through withholdings, and look what it costs. We had to put together a new import system called CIRA to control the import, because perhaps there was some lag in it and I think that if we can collect a very large sum, we must have autonomy with respect to the Monetary Fund," he added in dialogue with Fonteveccia.
At the interview, the official raised a kind of creation of a "trust" to collect and pay the IMF to "get it off our backs." "They have given us money to pay the first part and that is generating interest on interest, and economic, political and social autonomy is lost. When one does not have the Monetary Fund, they can approve the different budgets, but they know that it is with resources Unfortunately, as happens in many cases, one lives paying the interest on the card and does not pay the capital, so they always continue to pay the interest, but never pay the capital. The Monetary Fund is the same, the interest squeezes us and we must always the capital. I know that Argentina has many needs, but it would take me out of the Fund, that we would never have to return".
Source: Ambito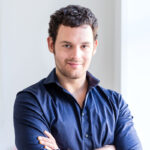 David William is a talented author who has made a name for himself in the world of writing. He is a professional author who writes on a wide range of topics, from general interest to opinion news. David is currently working as a writer at 24 hours worlds where he brings his unique perspective and in-depth research to his articles, making them both informative and engaging.