On balance, November was not a good month. The businesses continued to feel the lower purchasing power of the consumer, generating some concern. The proximity of the end of the year brings a moderate expectation of consumption growth, although diverging between the different items. Some businessmen consulted commented that they have doubts about how to manage stocks for the holidays: buy to avoid shortages or be prudent to avoid surpluses.
This is how it emerges from the SME Retail Sales Index of the Argentine Confederation of Medium Enterprises (CAME), prepared based on its monthly survey among 1,157 retail businesses throughout the country, carried out between November 1 and 3.
Sector-by-sector analysis
1) Food and Drinks. Sales fell 1.3% annually in November, remained unchanged in the monthly comparison and accumulated an increase of 2.8% in the eleven months of the year (compared to the same period in 2021).
Despite the fact that price increases slowed down in the month, businesses continued to feel the lower purchasing power of the people. The soccer World Cup contributed, in part, to keeping sales relatively active. Since September 2022, negative interannual values ​​have been recorded.
2) Bazaar, decoration, home textiles and furniture. Sales in November fell 2.7% annually and fell 1.9% in the monthly comparison, at constant prices. Traders agreed that after Mother's Day in October, retail sales for the sector this month had gone uphill.
3) Footwear and leather goods. Sales in November declined 5.3% annually and increased 1.7% monthly, always measured at constant prices. Businesses worked on renovating storefronts and launching promotions. The same sold little, but there are good expectations for December. The merchants believe that they will improve with the holidays and the change of season, as long as there are no problems with the supply of merchandise.
4) Pharmacy and perfumery. Sales in November grew 8.9% annually and 0.9% monthly, at real prices. Despite the shortage of medicines due to the delays of some drugstores, the pharmacies continued to work well, although with some collection problems in those that operate with obras sociales. It was also a very dynamic month for perfumeries, which moved depending on events (both for personal use and as gifts), with good demand for both national and imported products.
5) Hardware, electrical materials and construction materials. Sales fell 0.7% annually in November (at constant prices) and 1.2% in the monthly comparison. Businesses consulted remarked that this month there was a lack of nails, wires, and electrical materials.
6) Textile and clothing. Sales fell 18.2% annually in November and rose 1.2% in the monthly comparison. The branch is very resentful because prices have been increasing strongly. Public purchases were oriented to specific offers or promotions. The companies are convinced that it will sell well in December, and they are preparing their stocks for the date. It is an item linked to the performance of family income.
Source: Ambito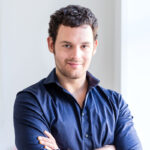 David William is a talented author who has made a name for himself in the world of writing. He is a professional author who writes on a wide range of topics, from general interest to opinion news. David is currently working as a writer at 24 hours worlds where he brings his unique perspective and in-depth research to his articles, making them both informative and engaging.