Beyond the volumes produced internally, with more than 50,000 hectares devoted to this crop, Mexico imports this grain of rice from more than a dozen countries, mainly the United States (373,000 tons), and from Brazil (357,000 tons). ), in both cases for more than 152 million dollars, the Foreign Ministry said in a statement.
In this way, a new market is opened for Argentine exports with the coordinated effort of the technical areas of the government, of the Diplomatic Representations abroad, and of the producers of the coast of our country, for the benefit of the regional economies.
Mexico is a strategic partner of our country, with which Argentina aspires to increase and diversify trade.
In 2021, bilateral trade amounted to USD 2,099 million, with Argentine exports of almost USD 700 million, mainly made up of sales of sunflower oil and wheat. Rice is one of the most consumed foods in the world and the second most produced cereal after corn.
Specifically, palay rice is one that preserves the husk or cover (glimes) of the grain, which has a slightly rough texture and its color is straw yellow to light brown.
What is palay rice?
Rice is the seed of the Oryza sativa plant; It is one of the most consumed foods in the world, and the second most produced cereal after corn. Palay rice is one that still retains the husk (glumes) or cover, with a slightly rough texture. The color of the grain is yellow to light brown. It is a cereal rich in carbohydrates and does not contain cholesterol.
In addition to being used for human consumption, with it factory the bran or flour that is obtained by polishing, to later be used as balanced feed for animal use.
Source: Ambito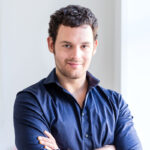 David William is a talented author who has made a name for himself in the world of writing. He is a professional author who writes on a wide range of topics, from general interest to opinion news. David is currently working as a writer at 24 hours worlds where he brings his unique perspective and in-depth research to his articles, making them both informative and engaging.