The first choice basket includes 25% of the LEDE to April, 35% of the LEDE to May and 40% of a new LEDE to June. The other basket is made up of 35% Dual to July, 35% of Dual to September and 30% of Dual to February 2024.
a challenging year
According to Personal Investment Portfolio (PPI), the Government faces this year "a very worrying scenario if it is not possible to stretch duration in the coming months".
"As a summary, maintaining the variables of roll-over and extension of duration, the window between July/September (before the elections) becomes unfeasible," warned the company Stock Market Clearing and Settlement Agent.
PPI maintains that "if to this is added a large holding of titles by the BCRA (they must offer it a conversion, because the Organic Charter prohibits its participation in primary tenders), the exchange is not surprising."
"Yes, the moment seems very striking. Announcing such an operation on Thursday, December 29 for the first Tuesday of the following year, taking into account that Monday is a holiday in the United States, is not very neat"PPI noted.
The private report said that "generally, if you want the deal to pull and exhibit good buy-in, it should have been announced next week to get investor attention."
"Our hypothesis is that the swap will be very much aimed at cleaning up public sector holdings. Based on our numbers, we estimate that 44.3% of the eight eligible titles are held by the public sector," PPI said.
For that reason, he stated that basic "that will be the floor of acceptance of the operation, although some private participation cannot be ruled out (despite the awkward timing)".
"The Treasury could take advantage of the demand for short-term fixed-rate bills (LEDEs) for adjustable bills (LECER) given the optimism about inflation for the next three months," the consultant said.
PPI warned that "having an 'interesting' adherence (15/20% above public ownership), does not solve the problem of the pesos segment."
Source: Ambito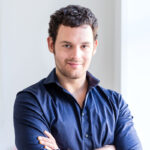 David William is a talented author who has made a name for himself in the world of writing. He is a professional author who writes on a wide range of topics, from general interest to opinion news. David is currently working as a writer at 24 hours worlds where he brings his unique perspective and in-depth research to his articles, making them both informative and engaging.