At the same time, Brazil's participation in total Argentine trade reached, in these eleven months of 2022, 16.7% compared to 17.1% in the same period of 2021.
In 2021, the exchange had grown 45.6% compared to 2020 (what is understood by the reopening after the strong restriction measures applied during the pandemic to contain the advance of Covid).
In this way, he managed to be the highest level of bilateral trade in the last three years (the average figure for that period was 20,409 million dollars). In 2021 the figure had reached 24,159 million dollars (widely higher than the 2020 level at 7,560 million dollars), 18% higher than the value of 2019. However, andThis record was 38.8% below the maximum level reached in 2011, with 39,498 million dollars.
During the year 2022 (eleven months), the exports from Argentina to Brazil were from 11,536 million dollarswhich translated into a 7.9% increase compared to 2021. The main products exported were vehicles for the transport of merchandise with a maximum load of less than or equal to 5 t, which represented 19.3%, wheat and meslin, with 10.7%, and vehicles for the transport of people with a displacement of more than 1000 cm3 and less than or equal to 1500 cm3 (7.6% of the total).
For their part, the imports Argentines from Brazil were from 14,882 million dollars in 2022, a 33.0% below value registered on last year (eleven months). Among the main imported products, the vehicles for transporting people with a displacement greater than 1,500 cm3 and less than or equal to 3,000 cm3 (4.5% of the total), vehicles for transporting people with a displacement greater than 1,000 cm3 and less than or equal to at 1500 cm3 (3.8% of the total) and iron agglomerates by the "pelletization" process with 3.7% of the total.
The balance of trade with Brazil was deficient for Argentina in 3.346 million dollars during 2022, which implied an increase of 568.5% in year-on-year terms, considering the data for eleven months. The last years with a trade surplus in the exchange between the two countries are 2019 and, the previous one, 2002. The maximum bilateral deficit since 1993 was reached in 2017, when it amounted to 8,563 million dollars. This record is explained by the strong increase in imports and the weak advance in exports during that year.
It is important to highlight that Brazil is Argentina's main trading partner, a relationship that historically showed deficit balances because imports from that country are usually strategic for our productive fabric.
Source: Ambito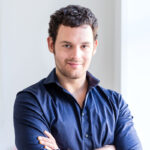 David William is a talented author who has made a name for himself in the world of writing. He is a professional author who writes on a wide range of topics, from general interest to opinion news. David is currently working as a writer at 24 hours worlds where he brings his unique perspective and in-depth research to his articles, making them both informative and engaging.