Indices
In this sense, it is worth noting that foreign trade taxes showed a growth of +126.4% year-on-year (yoy).
The main concept that explains the growth is Export Rights, this dynamic is explained by the liquidation of exports from the soybean complex carried out during the month of December within the framework of the Export Increase Program (Decree 787/2022). In turn, Import Duties and statistical tax, which together registered an increase of +56.2% yoy
As for the taxes that grant progressivity to the system, they expanded by +111.9% yoy as a whole
In particular, the Income Tax registered a growth of +116.6% yoy as a result of the income of the third installment of the extraordinary payment on account of profits made by the companies.
Taxes
For their part, the taxes with the greatest response to economic activity also contributed to explaining the growth in national collection. Within this group, VAT (+89.2% yoy), Tax on Credits and Debits (+85.5% yoy) and Co-participated Internal Revenues (+96.3% yoy) stand out.
Regarding Social Security resources (+96.5% yoy), high growth rates were sustained, deepening the expansive trend observed in recent months.
Wage improvements persist as a factor that explains this expansion. The rise in these resources responds to the growth in Employer Contributions (+101.3% yoy) and the increase in Personal Contributions (+90.4% yoy).
Source: Ambito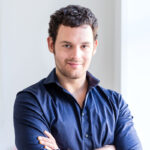 David William is a talented author who has made a name for himself in the world of writing. He is a professional author who writes on a wide range of topics, from general interest to opinion news. David is currently working as a writer at 24 hours worlds where he brings his unique perspective and in-depth research to his articles, making them both informative and engaging.