Germany is clearly missing the climate goals it has set itself – at least that's what a study suggests. Minister of Economics Habeck explains that the transport sector in particular is a problem child.
Federal Climate Protection Minister Robert Habeck has called for progress in climate protection in transport. "Our problem child is the transport sector, where CO2 emissions have risen again," said the Green politician in a statement published in Berlin on Wednesday.
"All the measures planned so far are not enough to close the large CO2 gap here. And unlike in the building sector, it has not yet been possible to develop a perspective that changes this. There is an urgent need for action here."
Habeck referred to a study by the Agora Energiewende think tank on greenhouse gas emissions last year. Like the Federal Government's Expert Council before them, the authors write that Germany is in danger of missing its climate targets for 2030. By then, emissions of greenhouse gases are to be reduced by 65 percent compared to 1990.
Probably two misses in a row
According to calculations based on preliminary figures, Agora also came to the conclusion that Germany again missed its climate target last year. Greenhouse gas emissions stagnated at around 761 million tons. Germany would have saved only 39 percent of emissions compared to 1990 – the savings target for 2020 was actually 40 percent. It would be the second missed goal in a row. There is a gap, particularly in the areas of transport and buildings. The climate protection program of the federal government, which is intended to address this, is still pending.
Habeck reminded that the numbers should be treated with caution until the Federal Environment Agency presents an official greenhouse gas balance sheet for 2022 in mid-March. Nevertheless, a first trend is emerging. Despite Russian President Vladimir Putin's war of aggression against Ukraine, emissions have fallen slightly compared to the previous year – to replace missing Russian gas supplies, Germany used more climate-damaging coal to generate electricity. The reason for the slightly lower emissions are significant energy savings and the high proportion of renewable energy in the energy mix, said Habeck.
Habeck: We've taken the right course
"This also shows that we are on the right course. We will continue to pursue it courageously," said the minister, who referred to the reform of the Renewable Energy Sources Act and the acceleration of planning and approval procedures. An energy efficiency law is in the works.
"After years of stagnation, the expansion of renewable energies is finally picking up again: very clearly in the case of solar power, and step by step also in the case of wind power. The measures to accelerate it will take effect in 2023," says Habeck. According to calculations by Agora, the expansion must increase significantly in order to achieve the goal that we have set ourselves of covering a total of 80 percent of gross electricity consumption from renewable sources such as wind and sun by 2030.
Source: Stern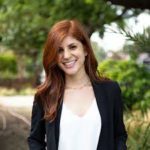 Jane Stock is a technology author, who has written for 24 Hours World. She writes about the latest in technology news and trends, and is always on the lookout for new and innovative ways to improve his audience's experience.