The price increases are causing problems for people in many countries. Experts expect a slowdown in the long term – but in many regions of the world the year 2023 is likely to be violent.
Economists expect a slight decline in the high inflation worldwide. According to a survey of 1,537 experts from 133 countries by the Ifo Institute and the Institute for Swiss Economic Policy, the inflation rate is expected to reach 7.1 percent this year, drop to 5.8 percent next year and 4.5 percent in 2026.
"The expectations at the beginning of the year are encouraging because the experts see slightly lower inflation rates compared to the previous quarter," said Munich professor Niklas Potrafke on Thursday. "Nevertheless, inflation remains at a very high level."
Inflation expectations for this year are particularly high in South Asia (23 percent), South America (25 percent), North Africa (32 percent) and East Africa (35 percent). In Western Europe (5.4 percent), North America (5.2 percent) and Southeast Asia (5.3 percent), they are well below the global average. "The interest rate hikes by the ECB in December also contributed to the decline in inflation expectations in Europe," said Potrafke. The ECB had raised the key interest rate by 0.5 percentage points in December.
In Germany, consumer prices in December were 8.6 percent higher than a year ago. The Ifo Institute expects the inflation rate to fall to 6.4 percent in the current year due to the electricity and gas price brake.
Source: Stern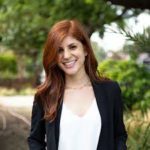 Jane Stock is a technology author, who has written for 24 Hours World. She writes about the latest in technology news and trends, and is always on the lookout for new and innovative ways to improve his audience's experience.