The decrease in the average price was 17.3% per month and was located at 4,183 dollars per tn pp in the eleventh month of the year that just ended. To put the fall into perspective, it must be taken into account that in the previous sixteen months the unit value was always above $5,000 and even reached peaks slightly above $6,000 in mid-2022. Thus, the total billed for beef exports was 219.6 million dollars in November 2022.
Thus, in November 2022, 52.5 thousand tons by product weight of beef were exported, 0.6% less than in October.
Meanwhile, in the first eleven months of 2022, the Argentine meat-packing industry exported 825,000 tons r/c/h of beef. In the comparison with January-November 2021, there was still a rise of 10.1%.
Main problems of the sector
As detailed in the document, the main problem of the Argentine beef meat processing industry is the drop in demand for beef, on the price side and to a lesser extent on the volume side.
"Simultaneously, the deterioration of the purchasing power of Argentine families translated into a slight setback in domestic consumption. All of this combined contributed to explaining the significant slowdown in the year-on-year rate of increase in the average price of live animals traded in the Cañuelas market, that in the last twelve months it registered a rise of only 31.6% and a drop of around 32% in relation to the general level of the Internal Wholesale Price Index (IPIM) prepared by INDEC", he adds.
However, they clarify that "by extending the period of analysis, it clearly appears that the drop in real terms in the last four months occurred after a period of thirty consecutive months in which the cattle ranch increased its real value."
Source: Ambito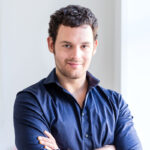 David William is a talented author who has made a name for himself in the world of writing. He is a professional author who writes on a wide range of topics, from general interest to opinion news. David is currently working as a writer at 24 hours worlds where he brings his unique perspective and in-depth research to his articles, making them both informative and engaging.