Regarding the industry, INDEC reported that in November ten of the sixteen divisions of the manufacturing industry presented year-on-year increases. In order to its incidence at the general level, there were increases of 8.6% in "Clothing, leather and footwear"; 5.6% in "Basic metal industries"; 7.3% in "Automotive vehicles, bodies, trailers and auto parts"; 9.4% in "Other equipment, devices and instruments"; 6.9% in "Metal products"; 0.8% in "Food and beverages"; 3.0% in "Non-metallic mineral products"; 4.7% in "Oil refining, coke and nuclear fuel"; 0.9% in "Chemical substances and products"; and 7.4% in "Tobacco Products".
On the other hand, falls of 6.4% were observed in "Wood, paper, publishing and printing"; 4.2% in "Machinery and equipment"; 3.6% in "Rubber and plastic products"; 4.6% in "Textile Products"; 1.5% in "Furniture and mattresses, and other manufacturing industries"; and 1.4% in "Other transport equipment".
When analyzing the data released by INDEC, from the LCG consultancy they pointed out that "as a result of oscillations during the eleven months of the year, with monthly falls in six of them, the industry is operating only 1% above the end of 2021; visualizing a sector that fails to maintain a stable growth dynamics".
Meanwhile, when projecting how 2022 could have closed, the firm added: "In line with the dynamics that the industry continues to present, we expect the current level to act as a ceiling. For now, the shortage of BCRA reserves increasingly violates access to imports, affecting the availability of inputs for the sector. Likewise, macro-political uncertainty acts as a counterweight in investment projects. With production stabilized at current levels, the industry would close the year with an average annual growth of 4.9% (after a 5.4% drag that left the level of December 2021), consistent with an increase of only 1 % Dec/Dec".
Building
Meanwhile, when analyzing the present of construction, from LCG they remarked: "In the last four months, construction accumulates a fall of 8.4%. It is worth mentioning that, in the month of July, the sector's activity grew 2% per month when the free dollar jumped 32% per month, thus lowering the costs measured in foreign currency. On the contrary, during the period from August to November it remained stable, even with nominal falls, while construction costs accumulated a 30% increase in the reference period".
"Based on the dynamics that construction has been exhibiting, we expect it to end the year in December operating at current levels. In this case, the sector would accumulate growth of close to 4% annual average, consistent with a 5% Dec/Dec drop. Looking ahead to 2023, we do not expect significant changes, where the sector's activity will continue to be conditioned by the evolution of the exchange rate gap and inflation in materials and labor, mainly", they highlighted.
Source: Ambito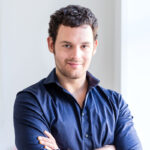 David William is a talented author who has made a name for himself in the world of writing. He is a professional author who writes on a wide range of topics, from general interest to opinion news. David is currently working as a writer at 24 hours worlds where he brings his unique perspective and in-depth research to his articles, making them both informative and engaging.