Excluding energy and food unprocessed—the so-called inflation"underlying", which tries to eliminate the distortions caused by the high volatility of said components—, prices rose 6.9% in Decemberfor above expected by the market, after an increase of 6.6% in November. The Reuters poll of economists had forecast year-on-year core inflation of 6.5%.
Its about second month of slowdown in inflation after reaching its all-time high of 10.6% year-on-year in October.
The decline is stronger than what analysts at Bloomberg and Factset had anticipated, who had forecast inflation of 9.5% and 9.7%, respectively, in December.
The brake on the skyrocketing prices is given only to the sector of the Energy (electricity, gas and oil).
This component is still the one that registers the highest annual rate of price increase in Decemberbut decreases sharply to 25.7%, after 34.9% in Novemberaccording to Eurostat.
The increase in the prices of food (including alcohol and tobacco) continues, with a annual increase of 13.8%, compared to 13.6% in the previous month.
The rise in rates for industrial goods It also keeps getting worse up to 6.4% (+0.3 points compared to November), such as that of the servicesuntil the 4.4% (+0.2 points).
Between the 19 euro zone countries -Croatia became the 20th country to join the single currency in January-, the lowest inflation rate was recorded in Spain in December, with a 5.6%in front of Luxembourg (6.2%) and France (6.7%).
The increase in consumer prices reached 9.6% in Germany and the 12.3% in Italy.
The Baltics –Latvia (20.7%), Lithuania (20%) and Estonia (17.5%)– recorded the higher percentagesaccording to Eurostat data.
Source: Ambito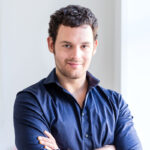 David William is a talented author who has made a name for himself in the world of writing. He is a professional author who writes on a wide range of topics, from general interest to opinion news. David is currently working as a writer at 24 hours worlds where he brings his unique perspective and in-depth research to his articles, making them both informative and engaging.