Former US President Donald Trump has trademarked his name in the United States. Now a German entrepreneur apparently wants to bring a piece of Trump to Germany.
In the United States, Donald Trump was already a brand before he became president. Trump liked to present himself as a self-made billionaire and personification of the American dream. It remains to be seen how much of this representation is actually correct. But he managed to market himself like no other. Whether with his books, as a small character with a bobble head or later with his infamous "Make America Great Again" baseball caps: There is hardly anything that does not exist in the Trump merchandise universe.
Now a German businessman apparently wants to benefit from the dazzling personality of the ex-president. A man from Oberlichtenau in Saxony has submitted an application for the "Trump" trademark to the European Union Intellectual Property Office (EUIPO). Accordingly, he wants to market condoms, beer, sparkling wine and clothing under this name in Germany.
Condoms, beer and champagne: Entrepreneurs want to bring Donald Trump products to Germany

However, it is questionable whether it will soon be possible to buy condoms or beer with the likeness of the former US President in Germany. First of all, the EUIPO has to decide whether such a mark will be allowed at all. Because even before Trump products end up on German shelves, there could be a legal dispute, since the name "Trump" is already protected as a trademark in the USA.
The company "DTTM Operation LLC." , which manages many Trump brands, has already filed a complaint. It argues that there is "likelihood of confusion, unfair exploitation, or detraction from the distinctiveness or repute" of the Trump name. The reason is that there are already hotels, bars and restaurants with the same name in Europe.
Law firm sees "no risk of confusion"

The legal counsel for the man from Saxony, who also wants to bring Trump products to Germany, apparently sees things differently. As the magazine "Politico" reports, a legal document shows that the man's lawyers argue: "There is no likelihood of confusion between golf and hotel services on the one hand and condoms, alcohol and soft drinks on the other." Compared to the star wanted the patent law firm Dr. Steiniger in Chemnitz did not comment on the case.
"Trump Suite" for the G20 summit
Here in Hamburg you can live like Donald Trump
It also remains unclear why the man wants to bring the products onto the German market and why it should be condoms, clothing, alcohol and other drinks. Trump is a self-confessed teetotaler. In addition, two women he is said to have had affairs with, model Karen McDougal and porn star Stormy Daniels, told CNN that Trump was reluctant to use condoms. So maybe the German entrepreneur wants to sell them with a wink. Whether that will happen remains to be seen.
Sources: , ,
Source: Stern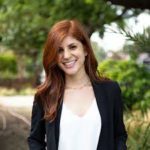 Jane Stock is a technology author, who has written for 24 Hours World. She writes about the latest in technology news and trends, and is always on the lookout for new and innovative ways to improve his audience's experience.