"Export volumes and prices allow us to close a year that would have totaled corn and soybean exports for US$ 31,831 million", he specified, in addition to indicating that in the specific case of foreign sales of beans, flour and soybean oil there was a exported value growth of 2.5% compared to 2021, closing the year with "exports of more than US$ 22,562 million".
If you compare that level with that of 2020, "the rise is 58%"added the BCR.
The specialists warned that "although there was a slight rise in bean exports to the detriment of flour and the oilthe panorama could be different for 2023″.
In this sense, they stated that 2023 "part with a FAS (price of grain before being loaded on the vessel) industry that has been showing itself greater than the FAS of the exportdriven in part by the recovery of the withholding differential for the export of flour and oil", a factor that, they maintained, "encourage further industrialization of soybeans".
In any case, they stressed that "the final outlook in industrial terms will also be determined by the final volume of soybeans harvested, today in a context of strong drought".
During the months of September and December, exporters of the oilseed had a differential exchange rate that gave them $200 and $230 respectively for each dollar earned from the external sale of the grain, a scheme known as the soybean dollar.
The provisional data for the corn indicate that it would have ended 2022 with more than 35 million tons exported, and a foreign trade of more than US$ 9,200 million.
"Prices also exercised a strong counterweight to the export cut that was observed in volume" and in this way, "Corn exports showed a growth of 2.3% compared to 2021 and more than 50% if we compare them with 2020″pointed out D'Angelo, Treboux and Calzada, who pointed out that "with these numbers, soybeans and corn hope to position themselves again in 2022 as the two main export complexes of Argentina."
Likewise, they highlighted that the soybean and corn complexes provide other industrial products for export, and in this regard they stressed that "just adding biodiesel" would add more than US$1.8 billion in exports, 24% more than the US$1.49 billion. exported in 2021.
Source: Ambito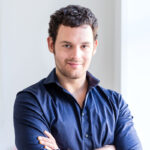 David William is a talented author who has made a name for himself in the world of writing. He is a professional author who writes on a wide range of topics, from general interest to opinion news. David is currently working as a writer at 24 hours worlds where he brings his unique perspective and in-depth research to his articles, making them both informative and engaging.