The rate must be paid by passengers who "board international, regional and/or domestic flights, from airports or aerodromes belonging to the National Airport System, on board a commercial or non-commercial aircraft, whether on a scheduled, non-scheduled or private", according to the official text.
Thus, from the monday january 9 that rate -approved in the National Budget of this year- "will be applicable for tickets issued" from that date, according to the provisions.
The values ​​will be the following, according to the flight category:
International and regional flights: u$s1.40 for each passenger.
Domestic flights: $260 for each passenger.
They are exempt from paying it:
Children: under 3 years of age in the case of domestic flights and under 2 years of age for international flights or regional flights.
Diplomats.
Transit passengers: that passenger who arrives at the airport, makes a stopover and continues the trip on the same flight.
This concept does not include the "transfer passenger" who is the one who, having arrived at the airport, continues his journey on a different flight.
Passengers who board aircraft with public, national or provincial registrations such as military, health, police, customs, in compliance with their specific mission or in medical aircraft.
What is the aviation tax?
The aviation security fee was created through Law 27,701 and corresponds to the public civil aviation security service against acts of "illegal interference", provided by the Airport Security Police at the airports and aerodromes that make up the System National Airports.
That Law determines that the rate may not exceed the equivalent of 0.25% of the basic salary of the hierarchical rank of Principal Officer of the General Ranking of police personnel.
In addition, by decree, the aeronautical rates of the tariff charts corresponding to international flights, including neighboring countries, are in US dollars.
In the case of paying in pesos, the calculation of the amount to be deposited by the passengers or by the Collection Agents, as appropriate, will be calculated according to the dollar price at the selling exchange rate as published by Banco Nación at the close of the day of the shipment.
Source: Ambito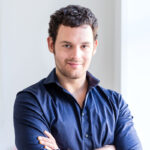 David William is a talented author who has made a name for himself in the world of writing. He is a professional author who writes on a wide range of topics, from general interest to opinion news. David is currently working as a writer at 24 hours worlds where he brings his unique perspective and in-depth research to his articles, making them both informative and engaging.