And he explains that this occurs in a context in which "the government is generating a 'coordinated disinflation' scheme, within the framework of which sector by sector a price management in exchange for 'carrots', such as access to the foreign exchange market or unlocking difficult situations in each sector".
On the other hand, Dal Poggetto points out that the price dynamics It has been greatly benefited, in recent times, by the behavior of the price of meat, which is quite stabilized. This is also combined with a Central Bank (BCRA) that treads the rhythm of daily devaluation in the crawling peg"which came at 6%-7% and went to the 5% area and, even, now, they are testing to lower it a little more."
Ecolatina's look: below November
The forecast of Ecolatina, meanwhile, it is located around 4.3%, with an annual level of 94.6%. And, as Santiago Manoukian, head of Research at that consultancy, points out, "this is a record in line with that of November and reflects that, for the second consecutive month, we have a moderation in inflationary records."
In his case, he also points out that the moderation of the crawling-peg currencytogether with the slowdown in the price dynamics which was achieved thanks to the agreements that were recently reached within the framework of the program Fair Prices and agreements on medicines, textiles and widespread inputs, among others, contribute to curbing the inflationary inertia.
In this sense, it is worth noting that, unlike other programs of this type closed in the past, these are distinguished by their robustness and because they are accompanied by a contractive economic policy in monetary and fiscal terms.
"This is something that did not happen before with this type of initiative. This time, they try to coordinate a anti-inflationary policyboth from the price agreements, as from the macroeconomic policy", observes Manoukian.
The look of the Álvarez Agis consultant
And finally, the consultant PxQdirected by Emanuelle Álvarez Agis, estimates a 5% inflation for last December, which is equivalent to an annual variation in 2022 of 94.5%.
For them, food and non-alcoholic beveragescultural services (+8.1%), common housing expenses (+4.6%), lunch outside the home (4.3%) and telephone expenses (+3.9%) are the items that had the highest incidence in the monthly index.
Inflation: prospects for the coming months
Obviously, as he maintains dal poggetto"although the inflation It continues to be a very serious problem, because, if we talk about a level of around 4.9%, it gives 80% per year, it is a very good data coming from 7.4% in July ".
In this scenario, Manoukian does not rule out that "this set of agreements could contribute to a continued decline in nominality for the coming months." "2023 begins with high inflation data that leaves the last quarter of 2022 at around 5.5% per month and we will have to see what happens with the possible impact of the drought on some foods, salary dynamics and an awakening in prices of meat, which could occur from February or March, added to pending tariff adjustments, which could put pressure on price dynamics," warns the economist from ecolatin.
What dal poggetto He adds that "we have to see what happens with the drop in demand for pesos that usually occurs in January and February." Thus, he acknowledges that the Government has been having relative success with its plan to reach the end of 2023, but warns that it is a path that is being resolved day by day.
"It is not a stabilization program that was launched, but rather mechanisms to solve problems in the short term," he clarifies. But the ability of the Minister of Economy stands out, Sergio Massa, to "get rabbits out of the hat" that are attacking emergencies and does not rule out that it can continue to do so in the coming months, although in a framework that will not be easy.
Source: Ambito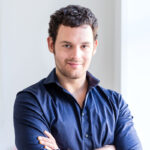 David William is a talented author who has made a name for himself in the world of writing. He is a professional author who writes on a wide range of topics, from general interest to opinion news. David is currently working as a writer at 24 hours worlds where he brings his unique perspective and in-depth research to his articles, making them both informative and engaging.