Poor wages, overtime and hardly any occupational safety – even toys are often produced anything but fairly. Now there should be a seal for manufacturers who comply with social and environmental standards.
Buying toys with a clear conscience – that should be possible in the course of this year. In 2023, a seal for fairly produced toys is to be awarded that takes the entire supply chain into account. The first companies are to be checked in the course of the year, says Maik Pflaum from the Fair Toys Organization in Nuremberg. Toys with a seal could then be on the market by Christmas.
Various civil society organizations such as the Christian Initiative Romero and Mission Eine Welt, the German Association of the Toy Industry and toy companies founded the Fair Toys Organization in summer 2020 in Nuremberg. Above all, this focuses on the responsibility of the manufacturer. 17 companies are among the members who now have to be checked on the basis of defined criteria.
"That's a good size to gain initial experience and possibly make adjustments," says Pflaum. The goal is to gradually gain more members. According to Pflaum, the supply chain law is playing into the hands of the Fair Toys Organization. Since January 1, this has obligated German companies to take responsibility for the observance of human rights in their supply chain. "The Fair Toys Organization offers an opportunity to implement what is required there," says Pflaum.
Previous certification systems are limited
Many consumers now take a more critical look at the origin and production conditions of goods. They can orient themselves, among other things, to seals for fair trade products, for example food or clothing. In the toy industry, too, there are already certification systems with the Ethical Toy Program and Amfori BSCI.
According to the Fair Toys Organization, these focused on controls of toy factories. This is a useful tool, but its significance and impact are limited. This is because the controls only uncover visible deficiencies and do not include the purchasing practices of the client.
Pflaum explains, for example, that the working days in the factories are often too short because of the short delivery times. The Fair Toys Organization therefore starts with the causes and thus supplements the existing certification systems. "I think that companies above a certain size and quality can no longer afford not to wear a seal in the medium term," says Pflaum.
Source: Stern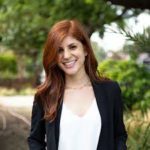 Jane Stock is a technology author, who has written for 24 Hours World. She writes about the latest in technology news and trends, and is always on the lookout for new and innovative ways to improve his audience's experience.