This ratio is one of the lowest among the countries surveyed by the Latin American and Caribbean Air Transport Association (ALTA). According to that report, the Argentine situation only surpasses Chile, which is at 86% of the pre-covid level. In contrast, there are four other countries that achieved a more pronounced recovery.
At the head of this ranking is Colombia, with a ratio of 114%, which indicates that the number of passengers transported increased last year compared to 2019. Mexico also had a positive behavior, with 112% of passengers. It is followed by Peru with 91% and Brazil with 89%.
In any case, the recovery in Latin America is showing greater strength than in Europe. Strictly speaking, as reported by ALTA, the region leads the post-pandemic aviation recovery of domestic markets worldwide, followed by Africa and then North America.
For example, according to a recent report by the Eurocontrol entity, European air traffic last year reached 83% of the level it had in 2019, before the health crisis.
The body that supervises air traffic postponed one more year, until 2025, its estimate of the date of return of the pre-crisis level. He argued that this is due to the weak recovery of the economy and the risk of continuing the war between Russia and Ukraine.
Airlines and airports recorded 2 billion passengers last year, up from 2.42 billion in 2019, with stark "disparities" between countries and companies. In this sense, Germany reached 75% of the level of traffic it had before the crisis in 2022, compared to 86% in France, 91% in Spain and 96% in Portugal.
In contrast, in Greece air traffic reached 101% of the volume of three years ago.
According to the same sources, low-cost companies emerged stronger from the crisis than traditional companies: they reached 85% of traffic against 2019, compared to 75% of regular ones.
In Argentina, the behavior is also repeated in the cargo segment: tons transported cabotage grew 40.5% in 2022 against all of 2021, but they are still 30.9% down compared to 2019. There were 4,465.8 tons in total , of which 95% was transported by Aerolíneas Argentinas.
Source: Ambito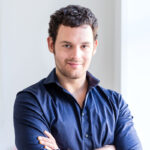 David William is a talented author who has made a name for himself in the world of writing. He is a professional author who writes on a wide range of topics, from general interest to opinion news. David is currently working as a writer at 24 hours worlds where he brings his unique perspective and in-depth research to his articles, making them both informative and engaging.