How do I call in sick? What will change with the disappearance of the "yellow glow"? And how long is the telephone sick leave valid? What to do when you are sick.
There is hardly anyone who gets through this winter without a cold. All the viruses and bacteria that were kept in check by the corona measures have been breaking out in bulk for weeks. The option of taking sick leave by telephone was therefore extended until the end of March 2023, and special rules also continue to apply for "child sick". Also new since the beginning of 2023: The so-called "yellow certificate" has largely disappeared.
But what do I actually have to do when I'm sick – or my child? The overview in eight points.
1. Sick call: When do I have to call in sick?

Completely independent of whether you go to the doctor or not: Anyone who is ill and cannot work must inform their employer immediately. So if you wake up in the morning with a sore throat or headache or something similar, you should report sick to your employer before you start work. Which office you have to report sick to depends on operational practice: Usually it is the direct superior or the HR department.
2. What must the sick note contain?

You don't have to tell us what kind of illness you have if you don't want to. However, you must say how long you are likely to be absent so that the boss can prepare for it. This does not mean that you have to correctly predict the duration of the disease by self-diagnosis. But it should be at least an "I'm canceled today and I'll let you know in time tomorrow if I can work".
3. By phone or email – how do I have to call in sick?

The way in which sick leave is to be reported is not prescribed by law. In principle, this can be done by phone, email or Whatsapp message. However, employees should choose the route that is customary in the company. When in doubt, a phone call and e-mail won't hurt either. The important thing is that you are responsible for ensuring that the sick note reaches the right person or place in a timely manner. If you let a colleague know and he doesn't pass it on, or if your email doesn't arrive for a technical reason, you haven't called in sick correctly.
4. Sick leave: When do I need a doctor's certificate?

The standard legal rule states: You can stay at home for three days, and from the fourth day of illness a medical certificate must be presented. However, there may also be other specifications in the employment or collective agreement, for example that a medical certificate is required from the first day. Calendar days are always decisive, not working days: If Friday is day 1 of sick leave, Monday is already day 4.
5. Do I have to present the sick note to the employer myself?

No, those with statutory health insurance no longer have to. This is done automatically: since January 1, 2023, all employers have had to use the electronic certificate of incapacity for work (eAU). This means that the sick note goes digitally from the doctor to the health insurance company, where the employer can access it. The so-called "yellow note" made of paper is history – at least for patients with health insurance. Privately insured persons must continue to submit the health insurance certificate to their health insurance company and employer. If you wish, patients with health insurance can still have a note issued for their own documents in order to be able to prove the sick leave in case an error occurs somewhere.
6. Sick leave by phone: How does the special regulation work?

Because of the corona pandemic, the possibility was created to get sick leave by phone with mild respiratory diseases. This special regulation, which would have expired in November, was extended last autumn until March 31, 2023. Doctors can give their patients sick leave for up to seven days after taking their medical history over the phone. The sick note can be extended once by up to seven days – also by telephone.
7th child sick – what applies in 2023?

If your child is sick, you can stay at home to take care of them. This applies to children under the age of 12 and up to five days at a time. Anyone who is unable to work because their child is ill must inform the employer immediately, just as if they were ill themselves. In addition, parents must have a medical certificate issued by the doctor on the first day of the illness, which certifies the child's need for care. The certificate goes to the health insurance company and must also be presented to the employer – in contrast to your own sick leave via eAU (see above), this does not happen automatically.
8. How do I get child sickness benefit?

If the employer does not continue to pay wages, the health insurance company pays parents child sickness benefit. The current Corona special regulation stipulates that each parent can receive child sickness benefit for up to 30 working days in the 2023 calendar year. Single parents are entitled to 60 days. The child sickness allowance is 90 percent of the net salary. Until April 7, 2023, parents can also receive child sickness benefit for days when the child is healthy but daycare is not available.
Source: Stern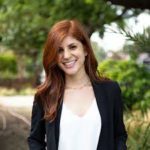 Jane Stock is a technology author, who has written for 24 Hours World. She writes about the latest in technology news and trends, and is always on the lookout for new and innovative ways to improve his audience's experience.