The operation was evidenced in the reserves of the Central Bank, which closed last Friday at US$44,425 million and today at US$43,368 million, for which a difference of US$1,057 million was seen, explained by these payments and other minimal changes in the price of BCRA assets.
The payment of debt coupons reinforces the recovery of Argentine bonds, which since October have registered increases of 40% in dollars, on average, and therefore in the Country Risk indexwhich closed today at 2,079 points, some 800 points less than it had reached four months ago.
Argentina complied in August 2020 with the debt restructuring in dollars under international law with private creditors for US$68,000 million, considered the second largest in history, after the experience of Greece in 2012.
This operation then enabled Argentina to complete the exchange with private parties in dollars under local law, which allowed a total restructuring -between both operations- of more than 100,000 million dollars of debt with private parties.
The restructuring of debts with creditors under local law and international law allowed Argentina to save US$48 billion, from 2021 to 2028, in interest and principal payments, compared to previous schedules, according to private sector estimates.
Source: Ambito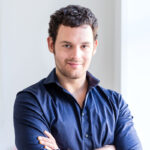 David William is a talented author who has made a name for himself in the world of writing. He is a professional author who writes on a wide range of topics, from general interest to opinion news. David is currently working as a writer at 24 hours worlds where he brings his unique perspective and in-depth research to his articles, making them both informative and engaging.