Can Germany get through the winter months without Russian gas? Storage is currently full. Whether this will still be the case after the winter is over depends primarily on the temperatures.
According to an industry estimate, Germany's gas storage facilities will be well stocked by the end of this winter. With a "normal" temperature curve, the storage facilities are 65 percent full at the end of March and the end of April, according to the storage association Initiative Energies Storage (Ines) in Berlin.
That would be significantly more than in 2022. At that time it was 26 percent at the end of March and 35 percent at the end of April. The filling level is currently around 91 percent. The reason is the reduced energy consumption and the additional imports to compensate for the missing import volumes from Russia.
In the model calculation, it was assumed that the rest of the winter in the EU would develop like in 2016 – i.e. "normal". Even with extremely low temperatures and other negative events, the association does not expect a gas shortage. "If the currently strong consumption savings continue, Germany will get through the winter well," said Ines Managing Director Sebastian Bleschke. The association has 14 member companies that have over 90 percent of the gas storage capacities in Germany.
Source: Stern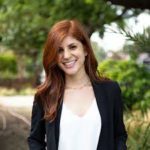 Jane Stock is a technology author, who has written for 24 Hours World. She writes about the latest in technology news and trends, and is always on the lookout for new and innovative ways to improve his audience's experience.