The meeting has a very long name: "Strategy Platform Transformation of the Automotive and Mobility Industry". The goal: Faster ramp-up of e-mobility in order to achieve the climate goals in transport.
The participants in the top round on mobility in the Chancellery reaffirmed the federal government's goal of at least 15 million fully electric cars on Germany's roads by 2030.
"The participants agreed that a rapid ramp-up of e-mobility is necessary in order to achieve the climate targets in transport," explained government spokesman Steffen Hebestreit in a written statement after the meeting.
In addition to Chancellor Olaf Scholz (SPD), several ministers and representatives of the car and mobility industry, employees, science, states and municipalities took part in the meeting of the "Strategy Platform Transformation of the Automotive and Mobility Industry". Only after the meeting did the federal government publish the exact list of participants. Organizations like Lobbycontrol had criticized the strong participation of the car industry.
Emit 65 percent fewer greenhouse gases by 2030 than in 1990
According to Hebestreit, the discussion focused on climate and environmental protection, the digitization of vehicles, the networking of different means of transport and the resilience of supply chains.
According to the announcement, an expert advisory board on climate protection in mobility is to develop further options "soon" for how the transport sector can contribute to achieving the 2030 climate target. By then, Germany should emit 65 percent less greenhouse gases than in 1990. The transport sector is lagging behind here.
The federal government referred to the "master plan" presented in the autumn for the expansion of the charging network for electric cars. "When it comes to setting up and operating the charging infrastructure, the energy and automotive industries are now primarily required," says Hebestreit. The truck charging infrastructure is also to be advanced.
The so-called strategy platform is now to meet regularly, with the composition being based on the topic.
Source: Stern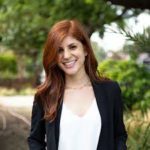 Jane Stock is a technology author, who has written for 24 Hours World. She writes about the latest in technology news and trends, and is always on the lookout for new and innovative ways to improve his audience's experience.