After a bullish start, the Cash Cash Dollar (CCL) fell $1.95 (-0.6%) to $332.02, with which the gap with the official wholesale exchange rate stood at 84.1%, new low since last June. In turn, the MEP dollar recorded its fourth consecutive drop, falling $1.30 (-0.4%) to $326.55, which marks a spread with the official 80.7%.
The blue dollar, meanwhile, yesterday registered its second largest rise in the year, and closed at its historic nominal maximum. Thus, the exchange rate gap was once again close to 100%. During the day, the informal bill appreciated by $2 and ended at $357, its nominal record at the close, reached on December 28. The gap between the parallel dollar and the wholesale dollar stood at 97.1%.
What to expect with the blue?
Referring to the rise in the blue, the economist Federico Glustein analyzed what the illegal dollar market is like today: "It is small and they have shrunk it with the incorporation of the dollar for foreign tourists, so there are incentives for a part of the funds that enter this way do not continue in parallel. There is less and less supply, therefore, when the demand grows or there are large operations, the blue skyrockets".
Among the causes of this recent increase, he said that "it must be considered that agents who have surplus pesos see an attraction in the dollar and the only one that is easily accessible is the blue, the financiers require some steps and a parking lot that not everyone is willing to accept and then there is still a part of the population that still demands tourism despite being already in the second week of January".
Glustein opined that "as to whether the blue is going to catch up with the Qatar dollar, I am somewhat skeptical, at least these days, because the official continues to depreciate daily while the blue has not yet taken off again. There is a $15 difference that is not negligible as a gap at all."
Source: Ambito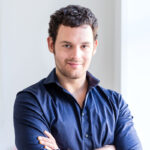 David William is a talented author who has made a name for himself in the world of writing. He is a professional author who writes on a wide range of topics, from general interest to opinion news. David is currently working as a writer at 24 hours worlds where he brings his unique perspective and in-depth research to his articles, making them both informative and engaging.