Enormous hype on the net: The AI ​​software ChatGPT can write recipes and articles, but also problematic texts. Critics are therefore calling for strict regulation. The Digital Minister warns of bans.
Digital Minister Volker Wissing (FDP) has spoken out against overly strict regulation of systems with artificial intelligence (AI), which is primarily aimed at banning or containing them. Artificial intelligence will establish itself very quickly and massively in people's everyday lives, said Wissing of the German Press Agency.
Last week, as part of a trip to the USA with OpenAI, the FDP politician also visited one of the leading AI companies, which is currently in the public eye with its eloquent text robot ChatGBT.
"We shouldn't think prohibitively"
ChatGBT is based on the GPT-3 AI model, which can be used to generate texts that can be mistaken for the work of a human. "With the coming generation of the AI ​​language model GPT-4, things will become possible that will change our lives," said Wissing.
This included, for example, simultaneous translations into all languages ​​in a matter of seconds, preparing speeches or presentations within seconds on any topic with a very high level of language precision and impressive language skills. "I am sure that many people in Germany and Europe will use this."
Regulation of this AI is necessary, said the digital minister. "But we shouldn't think prohibitively, that is, we shouldn't think about how we can push back, restrict or even ban this as far as possible. We should concentrate above all on the question of transparency and think about everything from the perspective of the users."
"Agree on reliable standards and certifications"
Wissing emphasized that those responsible at OpenAI are also willing to participate in an advisory capacity in good regulation. "If we agree on reliable standards and certifications, this is also in the interests of the companies." The most important sponsor of the start-up is Microsoft.
Wissing said his biggest concern about AI regulation is that there could be a majority at the European level who believe bans can restrict the use of these AI systems. "Especially in the EU Parliament, there are some such efforts. Ultimately, we would only find that the AI ​​systems are still being used intensively by the users, without us being able to introduce our values ​​in a meaningful regulation."
Germany and Europe do not need a ban on AI, but ways to guarantee values ​​such as democracy and transparency. "It must not happen that AI algorithms are manipulated in such a way that only certain social or political groups benefit from their answers."
Source: Stern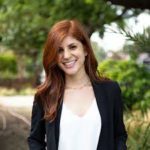 Jane Stock is a technology author, who has written for 24 Hours World. She writes about the latest in technology news and trends, and is always on the lookout for new and innovative ways to improve his audience's experience.